Enerdata Country reports are being greatly enhanced
A new template has been designed, to provide more analysis and insight on the energy market of a given country, and use more graphics within the text. New reports offer a more detailed overview of the energy markets dynamics, in an easier-to-read format.
The additional information provided principally concerns consumption and prices of oil, gas, coal and electricity.
New reports include 19 graphs, and 2 data table pages.
CO2-energy evolution
Consumption evolution for oil, gas, coal and electricity
Consumption market share by sector for oil, gas, coal and electricity
Electricity prices levels and evolution for industry and households
Natural gas prices levels and evolution for industry and households
More than 30 country energy reports are already available, mainly European countries. This report upgrade will be gradually extended to most of Enerdata country reports.
Free sample: Download a complete country report
Upgrading reports:
Austria
Australia
Algeria
Belgium
Brazil
Bulgaria
Canada
China
Croatia
Czech Rep.
Denmark
Estonia
Finland
France
Germany
Greece
Hungary
India
Indonesia
Ireland
Italy
Japan
Latvia
Lithuania
Morocco
Norway
Poland
Portugal
Romania
Russia
Slovakia
Slovenia
Spain
Sweden
Switzerland
The Netherlands
Turkey
Ukraine
United Kingdom
United States
---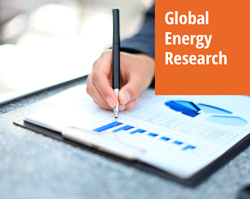 Enerdata's premium online information service provides up-to-date market reports on 110+ countries. The reports include valuable market data and analysis as well as a daily newsfeed, curated by our energy analysts, on the oil, gas, coal and power markets.
This user-friendly tool gives you the essentials about the domestic markets of your concern, including market structure, organisation, actors, projects and business perspectives.