Online application to access 2022 world energy and climate data and statistics, and decarbonisation indices through an interactive interface with maps and graphs.
Access energy statistics:
on production, consumption and trade of oil, gas, coal, power, and renewables;
covering 57 countries and regions throughout the world;
from 1990 to 2022;
on decarbonisation indicators;
with exclusive foresight on mid-term European energy trends resulting from the Ukrainian situation;
through an intuitive and user-friendly interface, with animated graphs and maps;
with free data export for your own analysis.
World decarbonisation indices in 2022
Image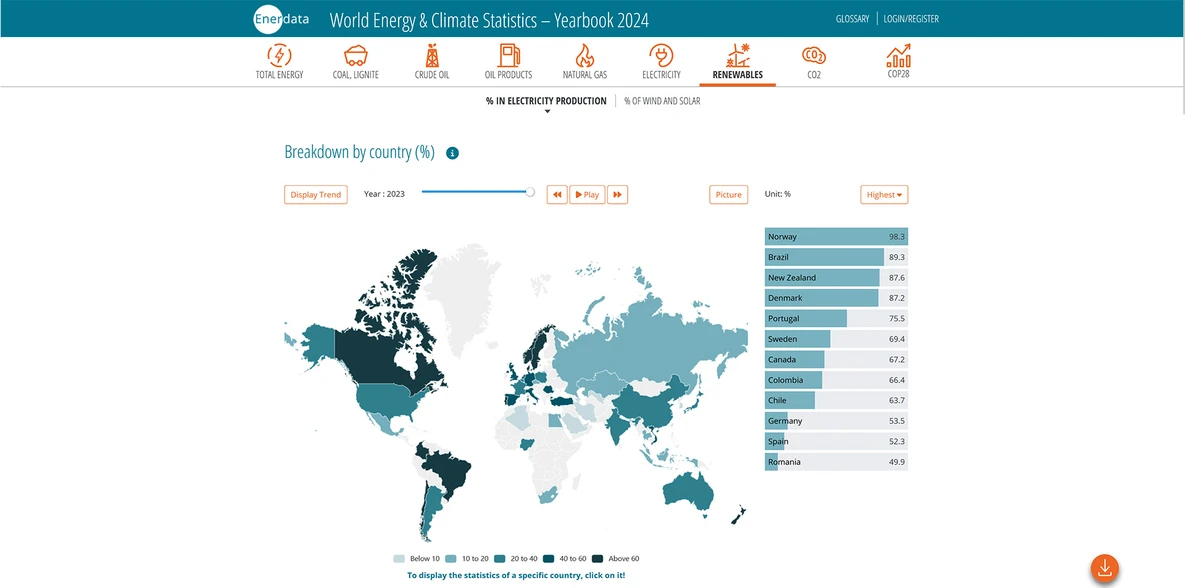 Image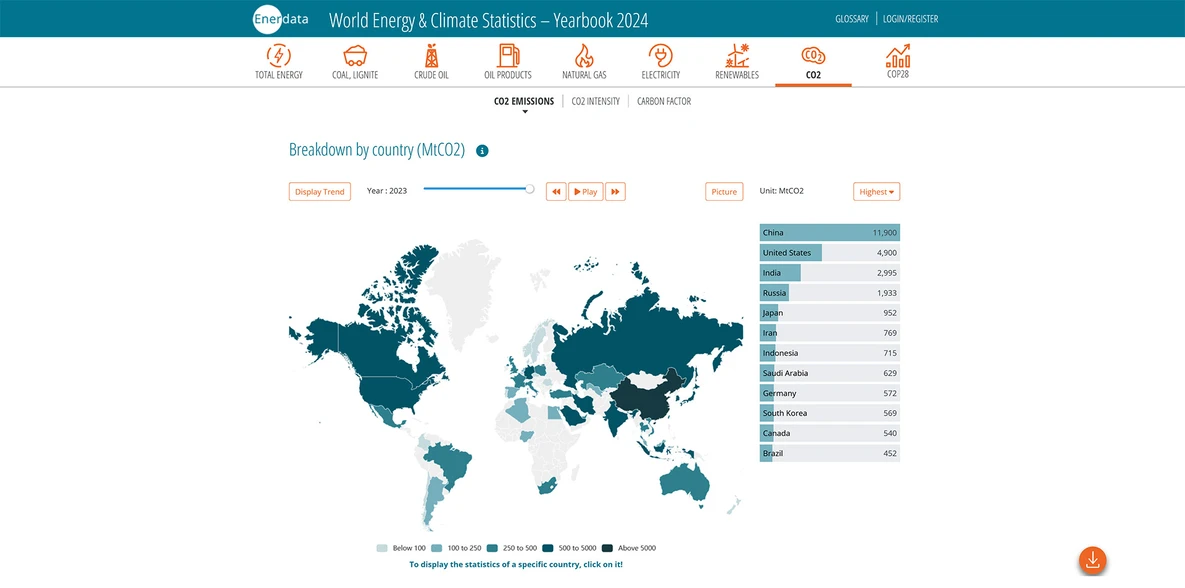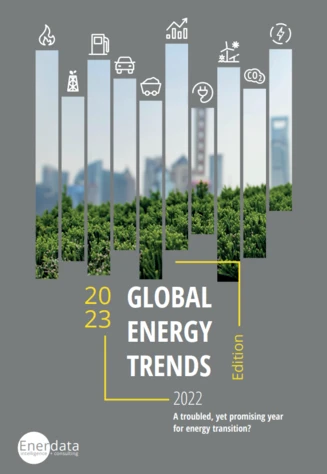 Related Information
An In-depth analysis of consolidated 2022 energy and climate statistics, of the Global Stocktake and of the natural gas crisis.