Events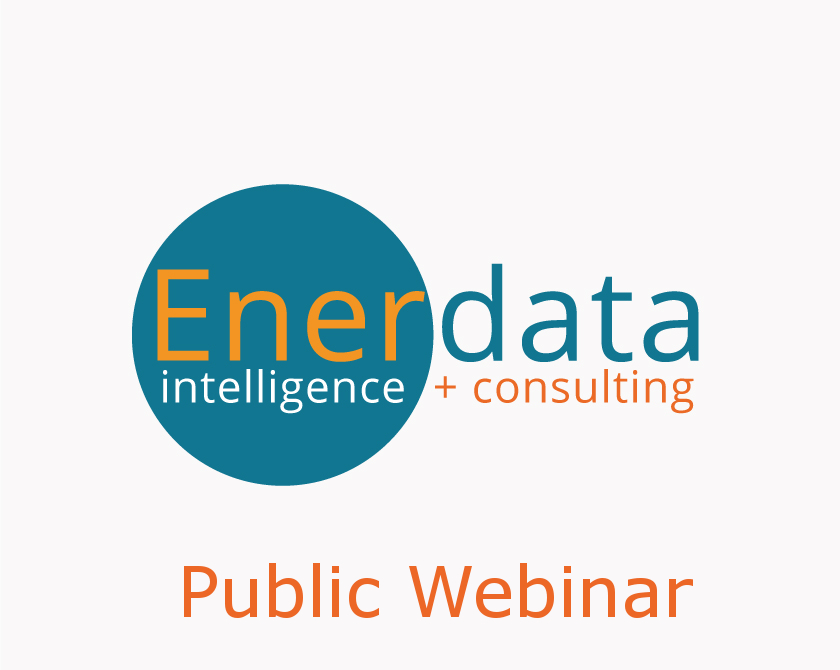 We kindly invite you to the annual presentation of the Enerdata Global Energy Trends, an analysis of consolidated 2019 statistics and indicators (demand, emissions, energy transition), at world level and with a focus on key countries. In view of the current context, we will also assess the implications of the pandemic (and subsequent macroeconomic upheavals) on energy systems, leveraging estimates and short-term scenarios (2020 and beyond).
What can we learn from the 2019 global energy trends?
With the health and economic crisis, where are we going in 2020?
What can we expect beyond that?
Our webinar will take place on Thursday, June 4th, 2020 (two sessions available).
Please register here: