Events
Enerdata in collaboration with IFP Training organises this 2 days training session providing an understanding of the methods used to measure energy efficiency, renewable penetration and CO2 reduction performance.
The national and regional authorities are expanding programs and measures regarding change in energy consumption trends, energy efficiency improvement, and CO2 emissions abatement.
This training aims to clarify these objectives, and gives participants key insights into understanding and applying the methods used to measure energy efficiency, and CO2 reduction performances. At the conclusion of this seminar, participants will have:
A clear understanding of national objectives on energy consumption, renewable energy efficiency and CO2 abatement;
A knowledge of basic methods used in measuring and benchmarking the progress achieved regarding energy saving and CO2 reduction;
An ability to apply those methods to evaluate the success of energy efficiency / CO2 abatement programmes.
Course agenda:
Session 1 - Energy Consumption & CO2 emissions
Session 2 - Measurement & comparison of the overall energy efficiency
Session 3 - Energy efficiency & energy savings calculation
Session 4 - Synthesis: the energy consumption drivers
Speakers: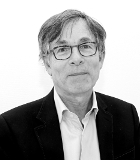 Bruno Lapillonne is recognised worldwide as an expert of energy efficiency & demand and policy evaluation. Bruno has more than 30 years of experience, he is the technical coordinator of the European Odyssee project, and of the World Energy Council's policy monitoring. He also manages project on energy efficiency. Bruno has consulting experiences in more than 50 countries and has published numerous articles on energy prospective. He graduated from a major school of Electrical Engineering and holds a PhD in Energy Economics.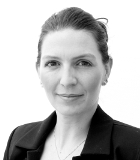 Carine Sebi has significant experience working with energy savings calculation methods, and identifying relevant available data for use in such calculations. She participates to the Odyssee database which compiles indicators for energy efficiency, energy savings, and CO2 reduction. She also manages several worldwide databases on energy efficiency such as the WEC or G20 databases. She is also a specialist in energy efficiency policy evaluation. Her background includes conducting eco-environmental studies and teaching Economics and Statistics.
Read more Request more information or register now
Enerdata's Global Energy Forecast team recently published its 2017 EnerFuture scenarios update, which provides a comprehensive expert insight for strategic business planning and policy making.
In this context, Enerdata, will host a webinar about World Energy Scenarios which will introduce the 3 main energy scenarios followed by a focus on Asia, Africa and Europe.
Example of key topics that will be addressed:
3/4 of the demand growth over 2015-2040 will come from Asia, and 15% from Africa (Ener-Blue, +3-4°)
One kWh of power generated will produce 75% less CO2 emission in 2040 vs 2015, (Ener-Green, +2°)
Universal electricity access in Africa by 2030 would require 7% of the global investments needs for the energy sector
A 2°C scenario implies a strong reduction of the fossil fuels in the energy mix (Ener-Green)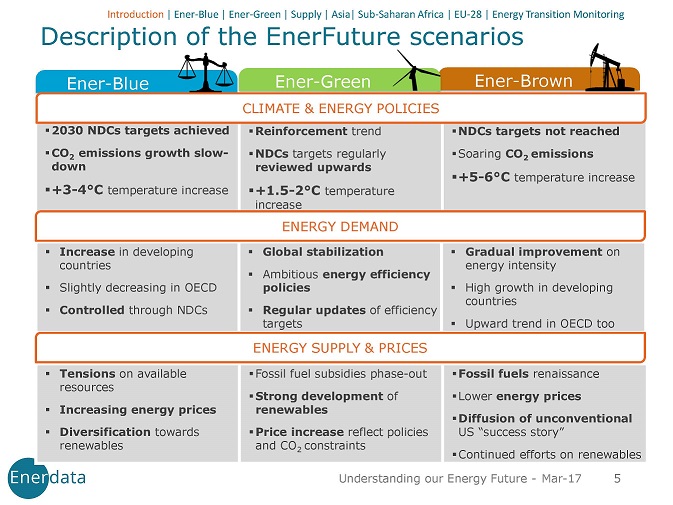 Topics covered:
Introduction: Methodology and scenarios overview
Ener-Blue: NDCs based scenario
Ener-Green: 2°C max. increase scenario
Supply
Regional focus

Asia
Sub-Saharan Africa
EU-28

Energy Transition Monitoring
Speakers: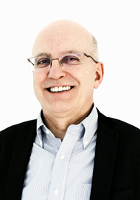 Manfred Hafner is a recognized expert on energy scenario building, supply-demand assessment, energy policy analysis, market and strategy studies on all energy sources and with a special focus on gas and power markets.
During his almost 30 years of working in the field of energy, in which he has consulted extensively for energy companies, governments and international organizations, he has gained considerable world-wide working experience and in particular on European, Middle Eastern, North African, Russian and CIS markets. He has coordinated several major interdisciplinary research projects for the European Commission.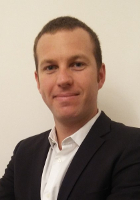 Morgan Crenes, Engineer, Project manager. Morgan joined Enerdata in 2011 and has been involved in energy and climate modelling within POLES (Prospective Outlook of Long-term energy Systems). As a project manager, he led a project with the French Ministry of Energy that aims at defining the official energy scenarios up to 2035 (both supply and demand) coordinated. He has also been involved in the development of a specific tool and energy/climate scenarios to support the French and British Ministry of Energy in the negotiations for the 2030 Climate and Energy Package. Other projects include modelling development and strategic energy consulting.  Prior to that, he has been working for one year as an analyst in the Low Carbon Product team within EDF Energy in London.