Enerdata supports an association of French large companies in building a vision of a carbon neutral France in 2050.
The study involves all economic sectors and covers all types of GHG emissions. Therefore, the consortium led by Enerdata includes experts for agriculture and land-use, industries, energy but also ensure a sociologic approach for households and a macro-economic impact analysis.
Daily Energy News
The Israeli exploration and production company Delek Drilling (a subsidiary of Delek Group) has signed two gas supply deals of US$7.5bn each with the Egyptian company Dolphinus Holdings for around 64 bcm of gas export to Egypt.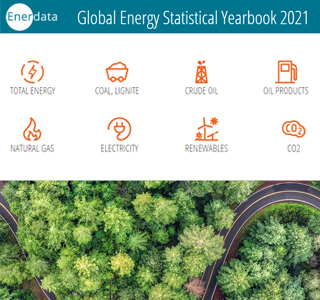 Enerdata publishes now its 2017 Yearbook – a free online application providing up-to-date energy statistics, visual maps and graphs on a user-friendly online platform. Get unlimited access to premium annual data on supply, demand and trade for oil, gas, coal and electricity markets up to 2016. Covering 40 countries through a unique multi-energy approach, Enerdata's Yearbook is a unique introduction to a full suite of interactive information services dedicated to the energy industry.
Energy Research & Data Services
Access to our services
Request a free trial to our services