Transport is often the fastest growing sector for energy demand in emerging countries. Because the sector depends almost entirely on fossil fuels, this growth also has an outsized impact on GHG emissions.
Yet there have been notable improvements to energy efficiency of transport in many of the 16 emerging countries we analysed for this Executive Brief. The analysis also sheds light on what significance these improvements have, and which policies have induced them.
Daily Energy News
Following recent public consultation, the New Zealand government has outlined a series of reforms to its emissions trading scheme (ETS) that will be introduced to Parliament in 2019 as amendments to the Climate Change Response Act 2002 (the legislation that established the ETS system).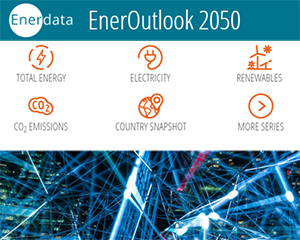 EnerOutlook is a free interactive online application, displaying long-term energy trends at world region level through maps and graphs. Intuitively browse and visualize annual projections on primary and final energy consumption and prices, CO2 emissions, electricity and natural gas. Access long-term trends from the globally recognized POLES model, covering both fossil fuels and renewable energy.
Energy Research & Data Services
Access Our Services
Request a free trial of our services