Multiple technologies are at the forefront of the energy transition in transport. We're all aware of electric vehicles – but is the decarbonization of electricity to power those electric vehicles happening quickly enough? And what about the role of biofuels?
In our latest Brief, we examine the progress being made in these technologies, and which countries are leading the way.
Daily Energy News
The Swiss Parliament has approved a November 2017 agreement for linking the Swiss and EU emissions trading schemes (ETS). The EU and Swiss ETS both cover the 2013-2020 period (with negotiations under way to extend beyond 2021) and have similar structures.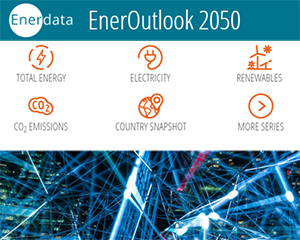 EnerOutlook is a free interactive online application, displaying long-term energy trends at world region level through maps and graphs. Intuitively browse and visualize annual projections on primary and final energy consumption and prices, CO2 emissions, electricity and natural gas. Access long-term trends from the globally recognized POLES model, covering both fossil fuels and renewable energy.
Energy Research & Data Services
Access Our Services
Request a free trial of our services