Climate change and mitigation challenges are often presented under the prism of developed countries.
However, Non-Annex I countries contribute to a growing share of global GHG emissions and have been playing an active role in the publication of NDCs and revised ambitions.
Daily Energy News
The Polish Ministry of State Assets, the oil refiner and retailer PKN Orlen (32.4% state-owned), the national oil and gas company PGNiG (71.9% state-owned) and the oil refiner Grupa LOTOS (53.2% state-owned) have signed a four-party agreement providing for a merger formula between the three energ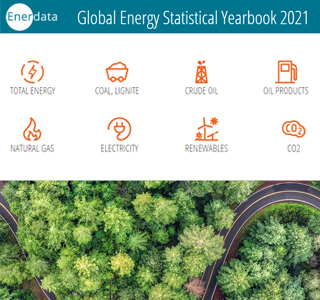 Enerdata publishes now its 2020 Yearbook – a free online application providing up-to-date energy statistics, visual maps and graphs on a user-friendly online platform. Get unlimited access to premium annual data on supply, demand and trade for oil, gas, coal and electricity markets up to 2019. Covering 40 countries through a unique multi-energy approach, Enerdata's Yearbook is a unique introduction to a full suite of interactive information services dedicated to the energy industry.
Energy Research & Data Services
Access Our Services
Request a free trial of our services