This brief focuses on the policies and measures implemented to tackle energy poverty.
Energy poverty, or fuel poverty, is often defined as a situation where low-income households are not able to adequately provide basic energy services in their homes and for their transport at affordable cost. It is a major issue in emerging as well as in developed countries. In Europe, around 20% of households (i.e. ~50 million) were considered affected by fuel poverty in 2018.
Daily Energy News
The Ministry of Energy of Poland has presented a revised version of the Polish Energy Policy to 2040. The draft document was originally published in November 2018. The text is open for public consultation until the end of November 2019.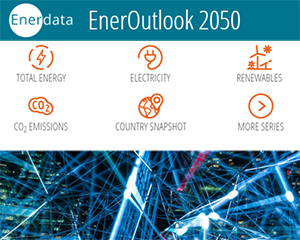 EnerOutlook is a free interactive online application, displaying long-term energy trends at world region level through maps and graphs. Intuitively browse and visualize annual projections on primary and final energy consumption and prices, CO2 emissions, electricity and natural gas. Access long-term trends from the globally recognized POLES model, covering both fossil fuels and renewable energy.
Energy Research & Data Services
Access Our Services
Request a free trial of our services