Contrary to oil, gas markets are based on the availability of expensive transport infrastructure and have traditionally been regional (North America, Europe, and Far East Asia).
If the development of LNG trade in the last decades has made the three regional gas markets more interconnected and more interdependent, we are still far from a liquid gas market such as the global oil market.
In a scenario that achieves NDC objectives, Enerdata estimates that gas prices will rise through 2040 with a convergence of Asian and European market prices whereas North American market will keep its own price dynamics. More ambitious climate policies such as limiting the long term increase of global temperature to 2 degrees would result in decreasing gas prices from around 2030.
Daily Energy News
The Czech Industry and Trade Ministry has put off the decision on building new nuclear power plants and needs more time to evaluate the projects' impact on the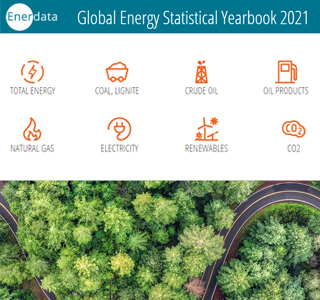 Enerdata publishes now its 2017 Yearbook – a free online application providing up-to-date energy statistics, visual maps and graphs on a user-friendly online platform. Get unlimited access to premium annual data on supply, demand and trade for oil, gas, coal and electricity markets up to 2016. Covering 40 countries through a unique multi-energy approach, Enerdata's Yearbook is a unique introduction to a full suite of interactive information services dedicated to the energy industry.
Energy Research & Data Services
Access to our services
Request a free trial to our services