This Brief analyses the geopolitical strategies of China, the United States and Russia in civil nuclear power. To this end, the approaches of the three countries will be compared for three main pillars of the sector: uranium extraction, fuel manufacture and reactors exports. The interdependent relationships between these three segments will also be highlighted.
Daily Energy News
Gazprom has approved a feasibility study for an extension of the Power of Siberia 2 natural gas pipeline, which will connect Russia to China via Mongolia. The gas pipeline project, named Soyuz Vostok, may have an export capacity of 50 bcm/year, i.e.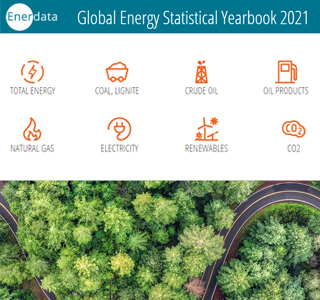 Enerdata publishes now its 2020 Yearbook – a free online application providing up-to-date energy statistics, visual maps and graphs on a user-friendly online platform. Get unlimited access to premium annual data on supply, demand and trade for oil, gas, coal and electricity markets up to 2019. Covering 40 countries through a unique multi-energy approach, Enerdata's Yearbook is a unique introduction to a full suite of interactive information services dedicated to the energy industry.
Energy Research & Data Services
Access Our Services
Request a free trial of our services