Global renewable capacity additions continued to grow in 2017, with nearly 47 GW of wind capacity and close to 73 GW of solar capacity added worldwide during the year.
Wind installations slowed down for the second year in a row, following the trend in the two largest markets, namely China and the United States.  They soared in India, Brazil and Europe, while solar capacities surged worldwide.
Overall, renewable energies accounted for nearly half of capacity additions in the United States, around 60% in China and 70% in India, even if fossil power capacities continued to build up in 2017.
Daily Energy News
The Greek privatization agency (Hellenic Republic Asset Development Fund, HRADF) has accepted the €535m bid submitted by a consortium of Snam, Enagás and Fluxys, for the acquisition of a 66% stake in the state-owned gas transmission network operator DESFA.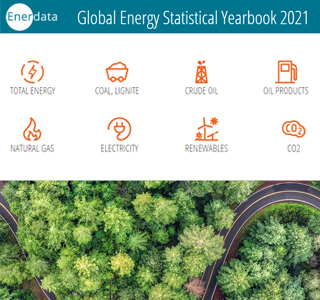 Enerdata publishes now its 2017 Yearbook – a free online application providing up-to-date energy statistics, visual maps and graphs on a user-friendly online platform. Get unlimited access to premium annual data on supply, demand and trade for oil, gas, coal and electricity markets up to 2016. Covering 40 countries through a unique multi-energy approach, Enerdata's Yearbook is a unique introduction to a full suite of interactive information services dedicated to the energy industry.
Energy Research & Data Services
Access to our services
Request a free trial to our services