LNG accounts 45% of natural gas trade today and is expanding rapidly: the market is expected to more than double by 2040. New importers and exporters have emerged, and new uses and technologies are fostering the development of LNG facilities and routes. Moreover, geopolitical factors remain a key driver, as LNG plays an important part in energy security strategies, while many main LNG producing regions and routes are experiencing instability.
Daily Energy News
According to the German Environment Agency (UBA), Germany will not meet its climate targets for 2030.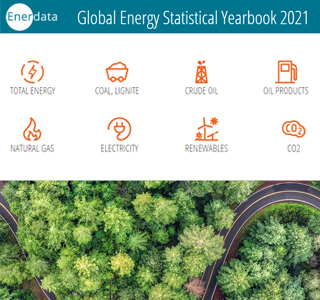 Enerdata publishes now its 2020 Yearbook – a free online application providing up-to-date energy statistics, visual maps and graphs on a user-friendly online platform. Get unlimited access to premium annual data on supply, demand and trade for oil, gas, coal and electricity markets up to 2019. Covering 40 countries through a unique multi-energy approach, Enerdata's Yearbook is a unique introduction to a full suite of interactive information services dedicated to the energy industry.
Energy Research & Data Services
Access Our Services
Request a free trial of our services