President Biden's first days of office are set to reverse many of the policies of the past four years, and to restore an emphasis on climate policies. Our latest analysis takes an in-depth look at energy trends under President Trump's mandate, before turning towards President Biden's priorities. Can and will the USA take the lead in the fight against global warming?
Daily Energy News
According to the Global Wind Energy Council (GWEC), the offshore wind industry installed just over 6 GW of new capacity globally in 2020, nearly the same levels as the previous year.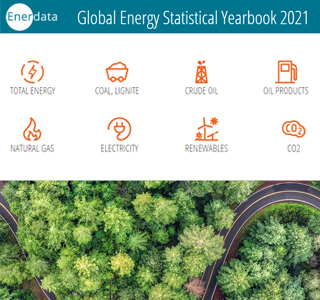 Enerdata publishes now its 2020 Yearbook – a free online application providing up-to-date energy statistics, visual maps and graphs on a user-friendly online platform. Get unlimited access to premium annual data on supply, demand and trade for oil, gas, coal and electricity markets up to 2019. Covering 40 countries through a unique multi-energy approach, Enerdata's Yearbook is a unique introduction to a full suite of interactive information services dedicated to the energy industry.
Energy Research & Data Services
Access Our Services
Request a free trial of our services