Renewable electricity development has boomed over the past decade as the results of rapid industry maturity progress and government support intervention. This brief analyses renewables support mechanisms with a look at their evolution and effectiveness and a specific focus on RES auctions. Auctions prices have been going down over the past years, reaching "zero premium" in some cases. Can renewable power generation hold its own against fossil fuels without support?
Daily Energy News
Russia has submitted its first Nationally Determined Contribution (NDC) to the United Nations Framework Convention on Climate Change (UNFCCC).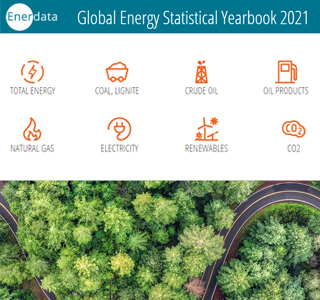 Enerdata publishes now its 2020 Yearbook – a free online application providing up-to-date energy statistics, visual maps and graphs on a user-friendly online platform. Get unlimited access to premium annual data on supply, demand and trade for oil, gas, coal and electricity markets up to 2019. Covering 40 countries through a unique multi-energy approach, Enerdata's Yearbook is a unique introduction to a full suite of interactive information services dedicated to the energy industry.
Energy Research & Data Services
Access Our Services
Request a free trial of our services