We've just released the 2019 edition of our Global Energy Statistical Yearbook. The Yearbook is our free and easily accessible online application providing professional statistics via an interactive interface with maps and graphs.
Access the Global Energy Statistics Yearbook here.
Daily Energy News
The Mexican oil and gas regulator CNH (Comisión Nacional de Hidrocarburos) has approved the development of two oil fields by state-owned oil company Pemex in the Gulf of Mexico, as well as modifications in the development plans for the Rebasa field and Murphy Sur project in the Salina del Istmo r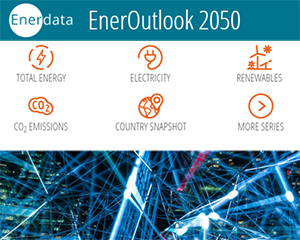 EnerOutlook is a free interactive online application, displaying long-term energy trends at world region level through maps and graphs. Intuitively browse and visualize annual projections on primary and final energy consumption and prices, CO2 emissions, electricity and natural gas. Access long-term trends from the globally recognized POLES model, covering both fossil fuels and renewable energy.
Energy Research & Data Services
Access Our Services
Request a free trial of our services