In our latest executive brief, we look at the rise in natural gas in G20 countries, with a special focus on the USA and China (which together make up 70% of global energy consumption growth) and how it will affect global gas markets.
Daily Energy News
The Federal government of Germany has approved the key points of the structural funding programme for coal mining regions.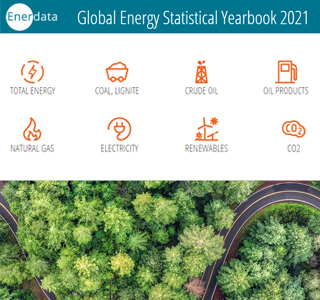 Enerdata publishes now its 2018 Yearbook – a free online application providing up-to-date energy statistics, visual maps and graphs on a user-friendly online platform. Get unlimited access to premium annual data on supply, demand and trade for oil, gas, coal and electricity markets up to 2017. Covering 40 countries through a unique multi-energy approach, Enerdata's Yearbook is a unique introduction to a full suite of interactive information services dedicated to the energy industry.
Energy Research & Data Services
Access Our Services
Request a free trial of our services