Enerdata just released its annual publication Global Energy Trends, the first analysis of 2017 figures available to energy market players. Based on G20 data, which accounts for 80% of global demand, this analysis identifies the key trends in the evolution of global markets.
After a 3-year stabilization, the increase in CO2 emissions is challenging the efforts and actions implemented to reach the objectives set out by the Paris Agreement...
Daily Energy News
The Organization of the Petroleum Exporting Countries (OPEC) and Russia have agreed to pump more crude to help reduce prices and prevent a supply shortage.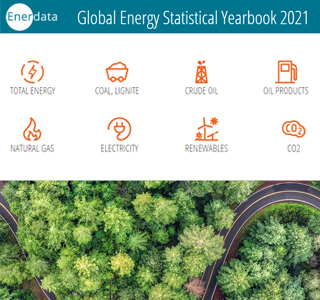 Enerdata publishes now its 2017 Yearbook – a free online application providing up-to-date energy statistics, visual maps and graphs on a user-friendly online platform. Get unlimited access to premium annual data on supply, demand and trade for oil, gas, coal and electricity markets up to 2016. Covering 40 countries through a unique multi-energy approach, Enerdata's Yearbook is a unique introduction to a full suite of interactive information services dedicated to the energy industry.
Energy Research & Data Services
Access to our services
Request a free trial to our services