US DFC approves funding for a 420 MW gas-fired power plant in Mozambique
The US International Development Finance Corporation (DFC) has approved a U$200m loan to Central Térmica de Temane to finance the development, construction, and operation of a 420 MW gas-to-power project and 25-km interconnection line in Mozambique. The gas-fired power plant is developed by a consortium of state-owned electric utility Electricidade de Moçambique (EDM), Globeleq, eleQtra and Sasol. Gas will be supplied by South African energy and chemical group Sasol and Mozambique's national oil and gas company Empresa Nacional de Hidrocarbonetos (ENH) from the PSA gas field and electricity will be sold to EDM under a 25-year power purchase agreement (PPA). The project received a US$300m grant and a US$120m guarantee from the World Bank in June 2019. In addition, the plant was awarded a US$24m grant from the Norwegian Trust Fund, a US$33m grant provided by the African Development Bank, a US$100m lease and loan through the Islamic Development Bank, and a contribution from the OPEC Fund for International Development of US$36m.
In addition, the US DFC has awarded an U$1.5bn political risk insurance to develop gas reserves in the Rovuma basint in the northern province of Cabo Delgado (Mozambique). In 2019, the government of Mozambique approved the development plan for the Rovuma LNG project, which will liquefy and export gas from three reservoirs in the Area 4 block offshore Mozambique. The liquefaction plant will include two LNG trains with a combined capacity of 15.2 Mt/year. The Mozambique Rovuma Venture (MRV) has reached an initial investment decision on the Rovuma LNG project.
---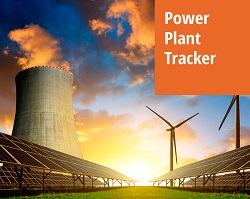 Enerdata has developed a market research service to screen, monitor and analyse the development of power generation assets.
Power Plant Tracker offers an interactive database and a powerful search engine covering power plants worldwide – including both installed and planned capacities for renewables and fossil fuels.