TTCL will build a 1.3 GW coal-fired power plant in Kayin (Myanmar)
The Thai construction company TTCL has inked a joint venture and land-lease agreement with Kayin State Government (KSG) for the construction of a 1,280 MW ultra super critical (USC) coal-fired power plant project in the Hpa-An Township in Kayin State (Myanmar). The project will start operations in 2023 and will be fully operational in 20204. It will burn 4 Mt/year of imported coal and the produced power will be sold to the Myanmar national grid
As per the agreement, TTCL will own a 95% stake in the project while the Kayin state will retain the remaining 5%. The facility is expected to be constructed at a total cost of US$2.8bn (including construction costs of US$2bn and the 40-year land lease cost) under the framework of a Build-Operate-Transfer (BOT) scheme. TTCL intends to line up funding by the second quarter of 2018, with 75% of the project financed through debt. According to TTCL, the investment is expected to generate a return on investment (RoI) between 10% and 13%.
---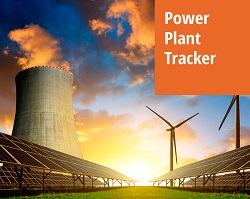 Enerdata has developed a market research service to screen, monitor and analyse the development of power generation assets.
Power Plant Tracker offers an interactive database and a powerful search engine covering power plants worldwide – including both installed and planned capacities for renewables and fossil fuels.