Spanish auction awards nearly 3 GW of wind projects
The Spanish Ministry of Energy, Turism and Digital Agenda (MINETAD) has announced that 3,000 MW of renewable projects had been awarded through a technology-neutral auction held by the National Market and Competition Commission (CNMC).
The applications submitted have exceeded by more than three times the power awarded, thus confirming the interest of investors in the sector of renewable energies in Spain, and this, despite the massive cuts in financial incentives in recent years. Of the 3,000 MW awarded, 2,979 MW have been awarded to wind parks, 1 MW to solar PV projects and 20 MW to other technologies. Aragonese group Forestalia has been awarded 1,200 MW of wind projects, while Gas Natural Fenosa and Endesa have won 600 MW and 500 MW, respectively; Gamesa was awarded around 200 MW of wind capacity.
The projects are expected to be commissioned before 2020, to help Spain achieve its 20% renewable target by 2020.
---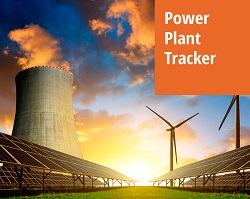 Enerdata developed a market research service to screen, monitor and analyse the development of power generation assets.
Power Plant Tracker offers an interactive database and a powerful search engine covering power plants worldwide - both installed and projects.