South Korea launches auction for 2 GW of solar capacity
The South Korean Energy Agency has initiated a tender for 2,050 MW of solar capacity, which will be allocated across 5 project categories: installations of less than 100 kW; projects ranging from 100 to 500 kW; PV arrays with a capacity between 500 kW and 1 MW; solar parks with an installed power of 1 to 20 MW; and, for the first time, solar power plants exceeding 20 MW in size. The selected projects will sign a 20-year fixed rate contract under South Korea's renewable energy certificate (REC) mechanism in August 2021 and will sell electricity to local power distributors.
South Korea is expected to allocate 4 GW of solar capacity 2021 across two tenders. The second tender should take place in October 2021.
In 2019, solar accounted for 9% of South Korea's installed capacity, with 11.6 GW. According to preliminary estimates, solar power generation surged by 41% in 2020 to over 18 TWh, i.e. 3% of the country's power mix.
---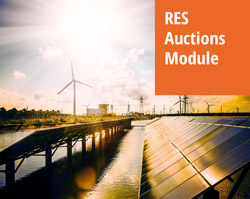 Discover our very detailed and regularly updated RES auctions database with worldwide coverage and a technical focus backed by academic research.
With our renewable energies auctions service you will be able to monitor auctions at a global level. Its (expanding) scope notably includes all major G20 countries and offers an especially fine tracking on Europe and South America.