Portugal awarded 670 MW of solar capacity in its latest auction
The government of Portugal has published the result of its latest solar auction, which took place on 24 and 25 August 2020. Of the 700 MW available for auction, distributed over 12 lots, located in the Alentejo and the Algarve, 670 MW were awarded. The projects included 483 MW with an energy storage element built in, 177 MW under the country's system compensation and 10 MW under contract for difference modality.
One of the winning bids achieved the price of €11.14/MWh while the previous auction's minimum price was €14.6/MWh. The ceiling price in the auction was €41.54/MWh and €41.73/ MWh depending on the lots. South Korean company Hanwha Q Cells secured six of the 12 lots (315 MW in total). Other winners include Spanish enterprises Iberdrola and Endesa, which won 2 lots. Germany's TAG Energy was awarded two lots.
---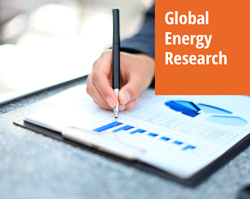 Enerdata's premium online information service provides up-to-date market reports on 110+ countries. The reports include valuable market data and analysis as well as a daily newsfeed, curated by our energy analysts, on the oil, gas, coal and power markets.
This user-friendly tool gives you the essentials about the domestic markets of your concern, including market structure, organisation, actors, projects and business perspectives.
---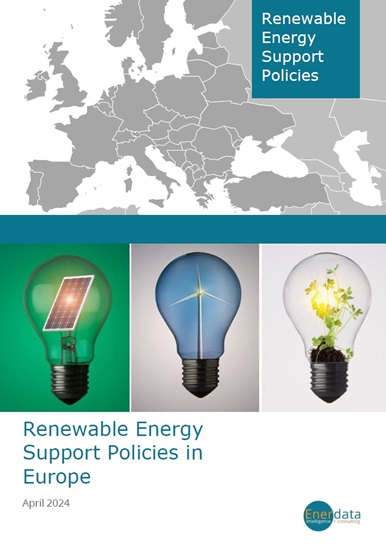 The European renewable report focuses on the different renewable energies for each country in Europe.
It covers the different support schemes used to promote renewable energy in for major sources of renewable energy: hydroelectricity, wind, solar, liquid biofuels for transportation, geothermal and oceanic sources (wave, tidal and thermal).