Portugal auction awards 1,150 MW of solar projects at record low prices
The Directorate-General of Energy and Geology (DGEG) of Portugal has awarded 25 solar power projects across 24 lots in a 1.4 solar auction launched in July 2019. The auction attracted 64 participants bidding for over 10,000 MW of new solar capacity. Overall, the auction allocated 1,150 MW of power projects, including 862 MW of projects securing 15-year fixed-price power purchase agreements (PPAs) and 288 MW of project receiving payments at a variable tariff.
The bids were well below the capped price of 45€/MWh (maximum successful bid of €31.16/MWh for a 18 MW project proposed by Aura Power Development) and Akuo Renovaveis was awarded a 150 MW solar project at the record low tariff of €14.76/MWh. For projects under the general remuneration scheme, the payments will range between €5.1/MW and €26.75/MW.
Akuo Energy was the largest winner with 370 MW (three projects of 150 MW, 120 MW and 100 MW), followed by Aura Power Developments (168 MW) and Iberdrola (seven projects totalling 149 MW under the general remuneration scheme).
---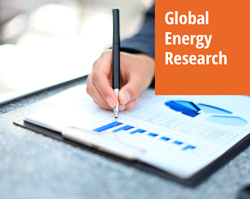 Enerdata's premium online information service provides up-to-date market reports on 110+ countries. The reports include valuable market data and analysis as well as a daily newsfeed, curated by our energy analysts, on the oil, gas, coal and power markets.
This user-friendly tool gives you the essentials about the domestic markets of your concern, including market structure, organisation, actors, projects and business perspectives.