PetroVietnam plans to develop 900 MW of renewable capacity by 2035
Vietnam's national oil company PetroVietnam (PVN) plans to develop 100 MW of renewable power capacity by 2025 and 900 MW by 2035. The company intends to build floating solar panels at some of its hydropower dams and to install rooftop solar panels at its existing coal-fired power plants. In a later phase, it could partner with Vietnamese or foreign investors to develop solar, wind and waste-to-energy (WTE) power projects throughout the country.
The government expects Vietnam to face power shortages in the future, as electricity consumption is planned to exceed supply by 6.6 TWh in 2021 and by 15 TWh in 2023 due to delays in the construction of new power plants. Indeed, 47 of 62 power projects of 200 MW and more are facing delays, with some of them with at least 2 years of delays. Vietnam's power generation capacity will have to rise from 43 GW in 2017 to 60 GW in 2020 and 129.5 GW by 2030 to meet rising demand. The country will need to invest an average of US$6.7bn/year to raise its power capacity by 10%/year between 2016 and 2030.
---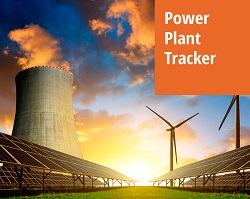 Enerdata has developed a market research service to screen, monitor and analyse the development of power generation assets.
Power Plant Tracker offers an interactive database and a powerful search engine covering power plants worldwide – including both installed and planned capacities for renewables and fossil fuels.