Oil majors showed no interest in Brazil's offshore oil bidding round
International oil companies have showed no interest in the Brazilian four blocks auction with total reserves estimated of 20 Gbl. Only Brazil's national oil company Petrobras and China's CNOOC and CNODC have posted bids, winning in consortium the Buzios block. Petrobras obtained a 90% participation in the block, whereas the two Chinese companies shared the remaining 10%. The Petrobras was the only one company to bid for the Itapu block. Two of the four blocks received no offer and will be sold in 2020.
Despite a lack of interest by international oil companies, Brazil's government signed BRL70bn (US$17bn) of bonuses in the auction while it expected US$25bn and US$25bn in compensation to Petrobras.
The bidding round concerned areas located in south-eastern Brazil, where Petrobras had won the right to produce up to 5 Gboe in 2010. As the company discovered more oil than it was authorized to extract, the National Agency of Petroleum, Natural Gas and Biofuels (ANP) was mandated to offer the surplus through a tender, under the production sharing regime. Since Petrobras has already done the exploratory work, there was no exploration risk, as the blocks have been declared commercially viable.
In October 2019, the ANP approved 14 companies to participate in the offshore oil biding round. In addition to Petrobras, the list included BP, Chevron, ExxonMobil, Shell, and Total, as well as Chinese companies CNODC (CNPC) and CNOOC, Colombia's Ecopetrol, Norway's Equinor, Portugal's Galp Energia, Malaysia's Petronas, Qatar Petroleum and Germany-based Wintershall (BASF).
---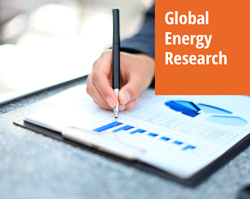 Enerdata's premium online information service provides up-to-date market reports on 110+ countries. The reports include valuable market data and analysis as well as a daily newsfeed, curated by our energy analysts, on the oil, gas, coal and power markets.
This user-friendly tool gives you the essentials about the domestic markets of your concern, including market structure, organisation, actors, projects and business perspectives.