Norway's Ministry of oil and energy ministry has selected three potential areas in the North Sea for an offshore wind tender planned for 2025. The Norwegian Government has thus commissioned the country's Water Resources and Energy Directorate (NVE) to carry out strategic impact assessments of the three areas, namely Sørvest F, Vestavind F and Vestavind B.
Two first two areas are already opened, as they comprise the Sørlige Nordsjø II zone (3 GW of potential) and the Utsira Nord zone (1.5 GW of potential). Norway proposes to expand those areas. The Government also plans for a strategic impact analysis to be undertaken for a new, third area: Vestavind B. The strategic impact assessments for the 2025 round must be delivered to the Ministry of Petroleum and Energy before the end of November 2024.
In April 2023, NVE had identified 20 areas along Norway's coast deemed suitable for deploying offshore wind parks. Norway plans to develop 30 GW of offshore wind by 2040 (only about 6 MW installed at the end of 2021).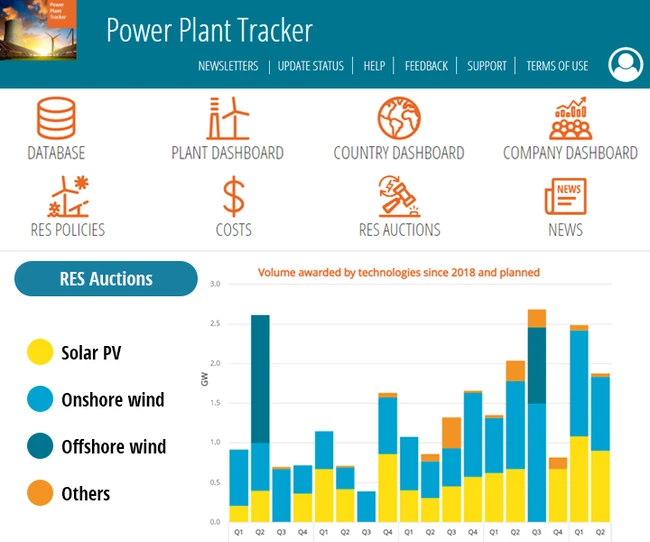 Discover our very detailed and regularly updated RES auctions database with worldwide coverage and a technical focus backed by academic research.
With our renewable energies auctions service you will be able to monitor auctions at a global level. Its (expanding) scope notably includes all major G20 countries and offers an especially fine tracking on Europe and South America.