Norway launches a new oil licencing round, offering 125 Arctic blocks
The Norwegian Ministry of Petroleum and Energy has launched its 25th oil exploration licencing round, which comprises 9 areas, including 8 in the Arctic Barents Sea and 1 in the Norwegian Sea. The government will tender 136 new oil exploration blocks, with 125 in the Arctic Barents Sea. The companies' application deadline is set for the 23 February 2021 and the Ministry aims to grant new production licences in the second quarter of 2021.
In June 2020, Norway extended its forbidden area for oil exploration in the country's Arctic waters (so-called ice edge boundary). The new limit is located where sea ice appeared 15% of the time in April from 1988 to 2017, whereas the previous boundary was based on 30% probability and the years between 1967 and 1989. The new line remains sufficiently far north and doesn't affect existing explorations licences.
---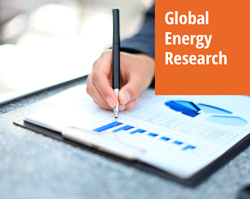 Enerdata's premium online information service provides up-to-date market reports on 110+ countries. The reports include valuable market data and analysis as well as a daily newsfeed, curated by our energy analysts, on the oil, gas, coal and power markets.
This user-friendly tool gives you the essentials about the domestic markets of your concern, including market structure, organisation, actors, projects and business perspectives.