The state government of New York (United States) has has released New York's sixth competitive solicitation calling for 2 GW or more of new large-scale renewable energy projects. The development of these projects is expected to bring about US$3bn in clean energy investment and power at least 600,000 households in the state. The projects selected through this solicitation are expected to generate approximately 4.5 TWh/year of renewable electricity.
The implementation of this new solicitation is meant to accelerate progress towards achieving New York's goal to reach 70% of the electricity generated in the state from renewable sources by 2030 and reach net-zero by 2040. In July 2022, New York unveiled plans to hold another solicitation for 2 GW of offshore wind projects, and in June 2022, the state awarded 22 large-scale solar and energy storage projects to be built, totalling a capacity of 2.4 GW.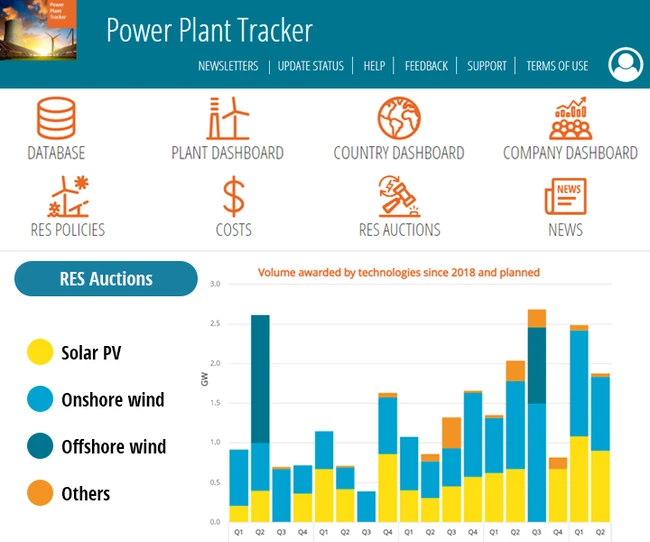 Discover our very detailed and regularly updated RES auctions database with worldwide coverage and a technical focus backed by academic research.
With our renewable energies auctions service you will be able to monitor auctions at a global level. Its (expanding) scope notably includes all major G20 countries and offers an especially fine tracking on Europe and South America.