Nersa issues plan to procure 12 GW of power in South Africa
The National Energy Regulator of South Africa (Nersa) has issued a second concurrence to a Section 34 Ministerial Determination, which will allow the Department of Mineral Resources and Energy (DMRE) to procure more power. The decision will allow the DMRE to secure 11,813 MW of power (including 6.8 GW of solar, 3 GW of gas-fired capacity, 1.5 GW of coal-fired capacity, and 513 MW of electricity storage). Potential suppliers must submit bids by 24 November 2020. Preferred bidders are expected to be announced on 15 December 2020 with a financial close expected on 30 April 2021. The selected projects should be operational from 2022.
The plan will add to the risk mitigation independent power producer programme (RMIPPP), which foresees to secure 2 GW of capacity by December 2021 (request for proposals issued in August 2020).
---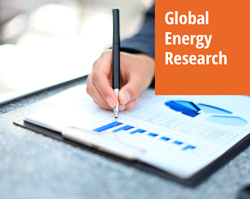 Enerdata's premium online information service provides up-to-date market reports on 110+ countries. The reports include valuable market data and analysis as well as a daily newsfeed, curated by our energy analysts, on the oil, gas, coal and power markets.
This user-friendly tool gives you the essentials about the domestic markets of your concern, including market structure, organisation, actors, projects and business perspectives.