Namibia Power will build 220 MW of renewable capacity in 2024 (Namibia)
Namibia's national power utility NamPower has annouced that it will build four new power plants with a combined capacity of 150 MW over the next five years. Investment is estimated at NAD4.7bn (US$338m) to be divided into biomass-fired, wind and solar projects. Construction is scheduled to begin in 2022. In addition, 70 MW will be procured from independent power producers (IPPs), raising the new capacity to be installed by 2023 to 220 MW.
Namibia's installed power capacity stood at 560 MW in 2018 and the electrification rate of the country is under 56%. Power demand from the mining sector -mainly diamond and uranium extraction- is expected to rise to 755 MW in the next five years, requiring additional power capacities. Namibia could tap its abundant gas reserves to boost its gas-fired power generation, since the Kudu gas field holds proven and probable recoverable reserves estimated at over 3,300 bcf (93 bcm).
---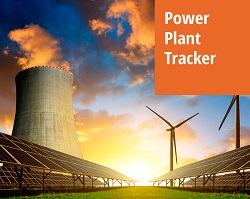 Enerdata has developed a market research service to screen, monitor and analyse the development of power generation assets.
Power Plant Tracker offers an interactive database and a powerful search engine covering power plants worldwide – including both installed and planned capacities for renewables and fossil fuels.