Myanmar awards 1 GW of solar capacity with lowest bid of US$3.5c/kWh
The government of Myanmar has allocated 1 GW of solar capacity in its first auction for large-scale PV. All but one of the 30 projects, ranging from 30 MW to 50 MW, were allocated, and the winning bids ranged between US$3.48c/kWh and US$5.1c/KWh. Most of the projects will involve Chinese companies. Chinese inverter maker Sungrow won 9 projects, while China Machinery Engineering Corp. (CMEC) was awarded 8 sites. A consortium of China's State Power Investment Corporation (SPIC) and local company Khaing Long Gems won four projects, while a consortium of Gezhouba Group, Xi'an LONGi Clean Energy and Future Energy (Myanmar) won three bids. In addition, three other consortia including Chinese companies (GCL, Xi'an LONGi Clean Energy and Universal Energy) allied with local companies won a total of 4 projects. A consortium led by German developer ib vogt and Myanmar's Gold Energy won one site. Myanmar will now sign 15-year power purchase agreements (PPAs) with the selected independent power producers (IPPs) that will develop the project under a build, own, and operate (BOO) basis.
The country targets an increase in the share of renewables in electricity production to 8% in 2021 and 12% in 2025. Myanmar's solar capacity stood at less than 90 MW at the end of 2019 (around 1% of total capacity), the power mix being dominated by hydropower (49%), and gas-fired power plants 37%.
---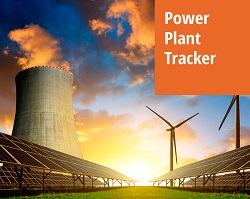 Enerdata has developed a market research service to screen, monitor and analyse the development of power generation assets.
Power Plant Tracker offers an interactive database and a powerful search engine covering power plants worldwide – including both installed and planned capacities for renewables and fossil fuels.