Malaysia's 460 MW solar auction attracts over 1.6 GW of submissions
The second second competitive bid process for large scale PV projects in Malaysia has been oversubscribed, attracting 1,632 MW of submissions, when 460 MW were offered.
360 MW of solar capacity was offered in the Malaysian peninsula but 1,442 MW of projects were submitted, including nearly 1,200 MW of 10-30 MW projects, 172 MW of 6-10 MW projects and 72 MW of 1-6 MW projects. Bidders submitted 190 MW of projects in the Sabah - Labuan territory, while the offered capacity stood at 100 MW. Prices ranged between RM 34c/KWh and RM 53c/kWh (US$8-12c/kWh).
The Malaysian Energy Commission (Suruhanjaya Tenaga) will now shortlist bidders based on the FRP requirements. Each bidder can offer up to three plants. The projects will be completed in 2019-2020 and will deliver their output to the utility companies Tenaga Nasional Berhad (TNB) or Sabah Electricity Sdn Bhd (SESB).
---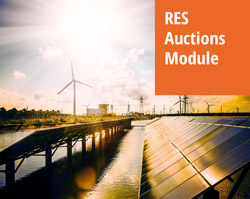 Discover our very detailed and regularly updated RES auctions database with worldwide coverage and a technical focus backed by academic research.
With our renewable energies auctions service you will be able to monitor auctions at a global level. Its (expanding) scope notably includes all major G20 countries and offers an especially fine tracking on Europe and South America.