Kepco named as preferred bidder for the Moorside nuclear project (UK)
The South Korean state utility Korea Electric Power Corporation (Kepco) has announced that it had been selected as preferred bidder for the NuGeneration (NuGen) Moorside nuclear power plant project in West Cumbria along England's northwest coast (United Kingdom). Kepco now plans to negotiate with Toshiba over the next months to buy a share in the project.
The Moorside nuclear project should feature three Westinghouse AP1000 nuclear reactors of 1,200 MW each, but Westinghouse - a Toshiba subsidiary - filed for bankruptcy in March 2017, threatening the entire project. Consequently, Engie withdrew from the project and sold its 40% stake in the project company NuGen to its partner Toshiba, which has been the sole owner of NuGen since April 2017.
Kepco's entering the project would rescue the £10bn (€11.4bn) project but changing the reactor design would delay the project commissioning - scheduled for 2025 - by at least two years. This delay would be a further blow to the British government's nuclear policy, as the EDF-led Hinkley Point C nuclear project may also be delayed by two years to 2027.
---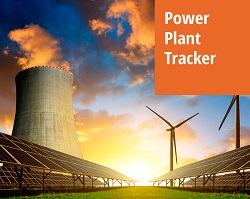 Enerdata has developed a market research service to screen, monitor and analyse the development of power generation assets.
Power Plant Tracker offers an interactive database and a powerful search engine covering power plants worldwide – including both installed and planned capacities for renewables and fossil fuels.