Kenya plans to add 600 MW of onshore wind capacity over next 6 years
Kenya is considering adding up to 600 MW of new onshore wind capacity over the next 6 years in order to increase the access to renewable energy across the country. More specifically, 50 MW to 100 MW of new wind capacity will be deployed every year over a 6-year period. As of 2019, the country's single largest wind project is being developed at Lake Turkana in Kenya's Rift Valley, where 300 MW were commissioned in 2018 and 700 MW have been proposed. Another 102 MW project is currently under construction in Kipeto and will come onstream in 2020.
Kenya recently set a cap on feed-in-tariffs at US$7c/kWh, which is much lower than the US$12c/kWh recorded five years ago. Kenya is also considering abolishing its current feed-in-tariff system and replace it with an energy auction tariff that will see the government award energy contracts. For the last ten years, Kenya has been using the feed-in-tariff model, where investors interested in developing wind power, geothermal, solar, hydropower and biomass are offered a power purchase agreement (PPA) to build the plant and then sell the produced power to the state-run power corporation.
---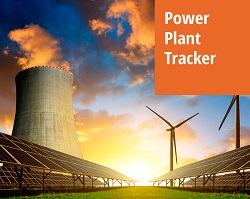 Enerdata has developed a market research service to screen, monitor and analyse the development of power generation assets.
Power Plant Tracker offers an interactive database and a powerful search engine covering power plants worldwide – including both installed and planned capacities for renewables and fossil fuels.