Israel launches third offshore oil and gas offshore bid round
The Ministry of Energy of Israel has launched its third offshore bid round for gas and oil exploration offshore Israel, inviting companies to bid for an exploration license in Block #72. This license, which is s located near the northern border of the exclusive economic zones (EEZ) of Israel close to major gas fields such as Karish and Tamar, will be granted for an initial period of 3 years followed by two optional extension periods of 2 years each. The auction process will begin in June 2020 and will end in September 2020.
Israel discovered large reserves of gas in the eastern Mediterranean in 2009. In October 2019, Israel awarded 12 offshore exploration blocks in the eastern Mediterranean. The first group of three companies, namely Cairn Energy (United Kingdom), Pharos Energy (UK) and Ratio Oil (Israel), was awarded licenses to explore 8 offshore blocks, while a consortium of Energean and Israel Opportunity was granted 4 blocks. The two groups were the sole placing bids as the tender attracted a limited interest from investors.
---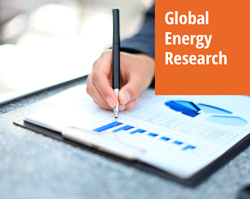 Enerdata's premium online information service provides up-to-date market reports on 110+ countries. The reports include valuable market data and analysis as well as a daily newsfeed, curated by our energy analysts, on the oil, gas, coal and power markets.
This user-friendly tool gives you the essentials about the domestic markets of your concern, including market structure, organisation, actors, projects and business perspectives.