Israel allocates 814 MW in a tender for innovative solar PV projects
The Ministry of Finance of Israel has awarded 814 MW of solar projects in a tender for innovative non-ground mounted PV projects, including agrivoltaics, vertical installations, solar carports, PV arrays for motorways, and solar shades, with an average final price of ILS 0.1705/kWh (US$5.41c/kWh). The Israeli solar developer Prime Energy secured around 475 MW of the allocated capacity, followed by Doral Energy (100 MW), Zabar Solar (65 MW), YVS Renewable Energy (50 MW), Enlight Energy (30 MW) and EDF Renewables (32 MW).
In October 2020, the government approved a plan to add 15 GW of solar power capacity to raise the share of renewable power generation from 17% to 30% in 2030. Solar currently accounts for 7% of the country's installed capacity, with 1.4 GW (end of 2020). Earlier in December 2021, Shikun & Binui was selected to build and operate a 300 MW solar project in Dimona, including a 210 MWh energy storage component; the tender for the project had a final price of ILS8.58c/kWh (US$2.7c/kWh).
---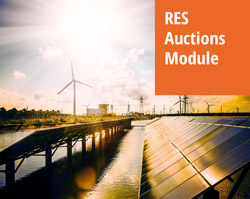 Discover our very detailed and regularly updated RES auctions database with worldwide coverage and a technical focus backed by academic research.
With our renewable energies auctions service you will be able to monitor auctions at a global level. Its (expanding) scope notably includes all major G20 countries and offers an especially fine tracking on Europe and South America.