Ireland approves first renewable power auction in early 2020
The government of Ireland has approved the first Renewable Electricity Support Scheme (RESS) auction, in order to reach 70% renewable electricity by 2030 as planned in the Climate Action Plan published in June 2019.
The Renewable Electricity Support Scheme (RESS) will be an auction-based scheme, with renewable electricity projects bidding for capacity and receiving a guaranteed price for their power generation. Pending EU's State Aid approval, the first auction will be launched in early 2020, and will seek to secure a 3 TWh increase in renewable power generation by the end of 2022. The RESS will be open to a wide range of renewable technologies (including offshore wind). Solar projects should account for 10% of the overall auction and community-led projects could offer up to 30 GWh. In addition, winners in the auction will be mandated to contribute €2/MWh of power generation every year to a Community Benefit Fund (CBF), raising around €6m/year for communities living near renewable projects.
The Irish government plans that at least four auctions will occur between 2020 and 2027 to deliver on the 2030 targets. Ireland's power mix currently relies on fossil fuels (73% of thermal power in 2018, including 52% of gas and 17% coal), even if the share of wind in the power mix has doubled since 2010, from 10% to 24% in 2017.
---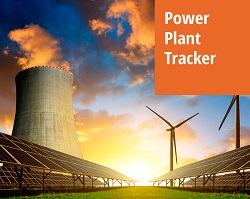 Enerdata has developed a market research service to screen, monitor and analyse the development of power generation assets.
Power Plant Tracker offers an interactive database and a powerful search engine covering power plants worldwide – including both installed and planned capacities for renewables and fossil fuels.