IndianOil secures 9 city gas retailing licences (India)
The Indian state-owned downstream oil company IndianOil has secured 9 GAs (Geographical Areas) in the recently concluded 11th round of city gas distribution (CGD) bidding held by PNGRB (Petroleum & Natural Gas Regulatory Board), including districts like Jammu, Pathankot, Sikar, Jalgaon, Guntur (Amravati), Tuticorin, Tirunelveli, Kanyakumari, Madurai, Dharmapuri and Haldia (East Mednipore). The new licenses awarded to IndianOil represents a third of the demand potential in the 11th round. The company plans to invest INR70bn (US$940m) to build gas sales network infrastructure, including pipelines, in new areas. 
India aims to raise the share of natural gas in the country's energy mix to 15% by 2030 (from 5.8% in 2020). India consumed 63 bcm of natural gas in 2020. The residential, services and agriculture sector accounted for 6% of total consumption.
---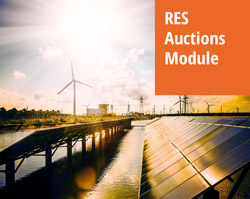 Discover our very detailed and regularly updated RES auctions database with worldwide coverage and a technical focus backed by academic research.
With our renewable energies auctions service you will be able to monitor auctions at a global level. Its (expanding) scope notably includes all major G20 countries and offers an especially fine tracking on Europe and South America.