Hungary launches first renewable power auction
The Hungarian Energy and Public Utility Regulatory Authority (MEKH) has launched its first auction to award feed-in premiums to renewable projects with an installed capacity comprised between 0.3 and 20 MW. MEKH has earmarked a total of HUF1bn (€3m) under the renewable power support scheme METÁR, corresponding to up to 200 GWh/year over 15 years.
In the first tender, participants can apply for feed-in premiums in two categories: projects with a capacity between 0.3 MW and 1 MW and installations with a capacity between 1 MW and 20 MW. The first category is limited to a total HUF333m (€1m) or 66 GWh/year, whereas the second category cannot exceed HUF667m (€2m) or 134 GWh/year. Bidders have until 12 December 2019 to submit their bids. The results of the auction will be announced in early 2020.
In July 2017, the European Commission (EC) endorsed the Hungarian renewable electricity support scheme and underlined its compliance with the EU state aid rules and in particular with the EC's 2014 Guidelines on State Aid for Environmental Protection and Energy.
---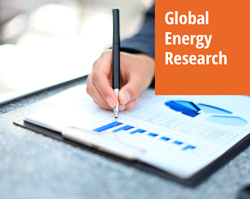 Enerdata's premium online information service provides up-to-date market reports on 110+ countries. The reports include valuable market data and analysis as well as a daily newsfeed, curated by our energy analysts, on the oil, gas, coal and power markets.
This user-friendly tool gives you the essentials about the domestic markets of your concern, including market structure, organisation, actors, projects and business perspectives.