Hungary initiates third renewable power auction
The Hungarian Energy and Public Utility Regulatory Authority (MEKH) has launched its third auction to award feed-in premiums to renewable projects with an installed capacity comprised between 0.3 and 20 MW. Selected projects will receive feed-in premium payments on top of wholesale electricity prices during a 15-year contract.
Participants can apply for feed-in premiums in two categories: projects with a capacity between 0.3 MW and 1 MW and installations with a capacity between 1 MW and 20 MW. The first category is limited to a total HUF200m/year (around €560,000/year) budget or 50 GWh/year, whereas the second category cannot exceed HUF250m/year (€695,000/year) or 134 GWh/year. Bidders have until 30 July 2021 to submit their bids.
In July 2017, the European Commission (EC) endorsed the Hungarian renewable electricity support scheme and underlined its compliance with the EU state aid rules and in particular with the EC's 2014 Guidelines on State Aid for Environmental Protection and Energy.
---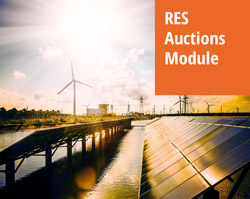 Discover our very detailed and regularly updated RES auctions database with worldwide coverage and a technical focus backed by academic research.
With our renewable energies auctions service you will be able to monitor auctions at a global level. Its (expanding) scope notably includes all major G20 countries and offers an especially fine tracking on Europe and South America.