GUVNL invites bids for up to 1 GW of solar projects across India
India's Gujarat Urja Vikas Nigam Limited (GUVNL) has issued a tender to procure 500 MW of grid-connected solar power across India, with an additional 500 MW under a greenshoe option. The minimum project capacity has been set at 25 MW. Bids can be submitted until 13 March 2023 and successful bidders will enter a 25-year power purchase agreement (PPA) with GUVNL.
At the end of 2021, solar and wind accounted for over 20% of installed capacity in India, with respectively 49 GW and 40 GW, while hydropower capacity surpassed 51 GW. India plans to increase its non-fossil fuel capacity to 500 GW and meet 50% of its energy requirements from renewables by 2030.
---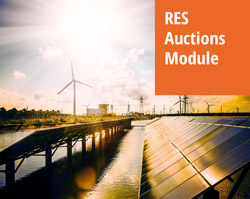 Discover our very detailed and regularly updated RES auctions database with worldwide coverage and a technical focus backed by academic research.
With our renewable energies auctions service you will be able to monitor auctions at a global level. Its (expanding) scope notably includes all major G20 countries and offers an especially fine tracking on Europe and South America.