Greece launches 430 MW solar power auction
Greek energy regulator RAE has opened a 430 MW solar auction: interested bidders can now submit their offers for solar PV projects up to 20 MW until 31 May 2019. The solar auction will be held on 31 July 2019, in line with the July 2018 renewable auction programme timetable. Bids will include a €500 fee and will start at a ceiling price of €6.93c/kWh, working downward from that level.
This solar auction will follow the technology-neutral auction held in April 2019, where six solar PV projects totalling 437 MW were selected, at record-low prices of €5.3-6.47c/kWh. The 200 MW Kozani project submitted by Juwi was not selected.
According to the EU Directive on renewables, Greece's national target is to increase the share of renewables in the country's final energy consumption to 18% by 2020, including 40% of renewables in power consumption. Under its draft National Energy and Climate Plan (NECP), the country targets a 32% share of renewables in gross final energy consumption in 2030.
---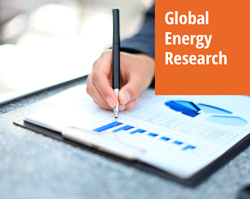 Enerdata's premium online information service provides up-to-date market reports on 110+ countries. The reports include valuable market data and analysis as well as a daily newsfeed, curated by our energy analysts, on the oil, gas, coal and power markets.
This user-friendly tool gives you the essentials about the domestic markets of your concern, including market structure, organisation, actors, projects and business perspectives.