Greece expects to add at least 1.2 GW of new wind capacity by 2023
According to the Greek Wind Energy Association Eletaen, at least 1,170 MW of new wind capacity should be added between 2019 and 2023 for a total investment of €1.2bn. Under the medium-case scenario, wind project developers should invest €1.3bn to add 1,310 MW of new capacity by 2023, while the most optmistic scenario forecasts the installation of 1,490 MW for a total investment of €1.5bn.
The scenarios are based on an estimated cost of €1m/MW and don't take into consideration a potential simplification of licensing procedures for renewable projects, nor improved business conditions. The lengthy administrative process - 29 agencies involved in the licensing procedure for wind energy projects and an average 8-10 year time to acquire a renewable license - is hindering the development of wind projects in Greece.
According to the EU Directive on renewables, Greece's national target is to increase the share of renewables in the country's final energy consumption to 18% by 2020 and that of renewables in the power mix to 40% by this date.
---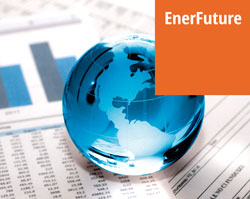 Discover the EnerFuture service: a long-term forecast (to 2050) of demand, prices, and CO2 emissions by sector and for all energies, plus power generation capacities and production levels by fuel. Three distinct scenario reflect different potential policy developments.