Global energy investments stabilised at US$1,850bn in 2018
According to the International Energy Agency's (IEA) World Energy Investment 2019 report, global energy investment stabilised at US$1,850bn in 2018, after three years of decline in a row. Investments in oil, gas and coal supply increased in 2018 (+1% for oil and gas supply to US$726bn and +2% for coal supply to US$80bn), whereas investments in energy efficiency remained stable at US$240bn and investments in renewables for transport and heat dipped by 1% to US$25bn.
Investments in the power sector also declined by 1% to US$775bn, even if this sector was the largest for the third year in a row and if 39% of this amount was focused on renewable power. This 1% decline is mainly linked to lower capital spending on coal and gas power generation, solar PV and electricity distribution. Declining renewable costs have helped stabilising total renewable spendings since 2010, but renewable investments have risen by 55% at constant 2018 costs.
The largest investment growth was in the United States (mainly in oil and gas supply and in power networks) and the country is catching up with China, where investments in the power sector has declined since 2016, especially for coal-fired power projects but also for renewables (lower installation costs and flat net capacity additions). Nevertheless, China remains by far the largest market for power investments (over US$120bn in 2018, compared to less than US$70bn for the United States). Global investments in coal-fired power plants dipped by 3% in 2018 to their lowest level since 2004, due to lower spending in China and Asia; however the coal-fired power plant fleet is still growing, especially in developing Asia. Globally, investment decisions for coal-fired power projects have declined by nearly 80% over the 2010-2018 period.
---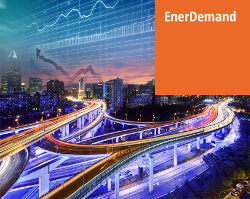 Enerdata's premium EnerDemand service provides detailed data on energy consumption and efficiency for the 20 highest energy-consuming countries, broken down by sector and end-use.
Create custom graphs, export data to use in Excel, and sift through the online database in whatever way is most useful to you: by household uses, by multiple road vehicle types, and by different end-uses in buildings, industry and more.