Germany's lastest solar tender was oversubscribed again
The German Federal Network Agency (Bundesnetzagentur) has published the results of the latest tenders for onshore wind and solar capacity, with a bidding date set for July 2020. The onshore wind auction for 275 MW of capacity attracted 26 bids for 191 MW of capacity, with price ranging from €5.50c/kWh to €6.20c/kWh (weighted average of €6.14c/kWh). All bids were selected, including 3 bids in Schleswig Holstein (49 MW), 9 in Lower Saxony (48 MW) and 4 in Brandenburg (41 MW); 3 were submitted by communities. The solar auction for 193 MW of capacity attracted 174 bids for 779 MW of capacity, with price ranging from €4.69c/kWh to €5.36c/kWh (weighted average of €5.18c/kWh). 30 bids totalling 193 MW were selected.
In May 2020, Germany's coalition government reached an agreement over standard distance for wind turbines and the abolition of the solar cap. The final decisions on rules governing the minimum distance between homes and wind turbines will be taken at the state government level. In addition, federal authorities lifted the existing cap of 52 GW on the country's cumulative solar capacity. Germany intends to reach a 65% share of renewable energies in electricity consumption by 2030.
---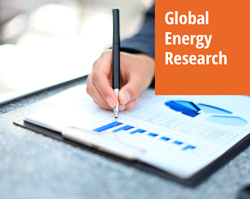 Enerdata's premium online information service provides up-to-date market reports on 110+ countries. The reports include valuable market data and analysis as well as a daily newsfeed, curated by our energy analysts, on the oil, gas, coal and power markets.
This user-friendly tool gives you the essentials about the domestic markets of your concern, including market structure, organisation, actors, projects and business perspectives.