Germany sets maximum value for onshore wind tenders in 2020
Germany's Federal Network Agency has set the maximum value for onshore wind tender at €6.20c/kWh. Without a fixation by the Federal Network Agency, the maximum values would have been determined by the highest bids awarded during the last three tender rounds. This would have led to maximum values above the electricity production costs in the range of €6.8-7.8/kWh, resulting in a significant over-subsidisation given the weak competitive situation.
In October 2019, the Federal Ministry of Economy of Germany has presented a plan to foster onshore wind development, which aims to fast-track the approval procedures of onshore wind projects and to reinforce their social acceptance, to accelerate permit approvals and restrict the suspensive effect of actions against wind projects, and to better synchronise the expansion of wind projects with that of the power network.
In the first half of 2019, new onshore wind installations fell by 82% to 287 MW, their lowest level in two decades. Germany intends to reach a 65% share of renewable energies in electricity consumption by 2030. In September 2019, the federal government agreed to increase the offshore wind capacity development target for 2030 from 15 GW to 20 GW.
---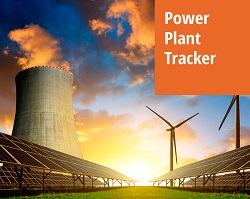 Enerdata has developed a market research service to screen, monitor and analyse the development of power generation assets.
Power Plant Tracker offers an interactive database and a powerful search engine covering power plants worldwide – including both installed and planned capacities for renewables and fossil fuels.