France launches tender for 700 MW of solar PV capacity
The French Energy Regulatory Commission (CRE) has launched its 10th tender for the construction of 700 MW of utility-scale solar photovoltaic (PV) projects exceeding 500 kW in size. The country aims at allocating 450 MW for ground-mounted PV projects exceeding 5 MW size, 180 MW for PV projects ranging between 500 kW and 5 MW, and 70 MW for projects ranging from 500 kW to 10 MW, which are to be built on parking shades. The regulator may increase the allocated capacity to 1,000 MW, 1,250 MW, and 100 MW for the three categories, respectively, if the number of eligible projects is greater than 700 MW. Under new regulations, the selected PV projects are required to use modules manufactured with a low carbon footprint. Solar project developers must submit their bids between 14 June and 25 June 2021.
---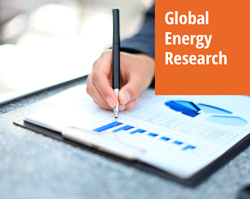 Enerdata's premium online information service provides up-to-date market reports on 110+ countries. The reports include valuable market data and analysis as well as a daily newsfeed, curated by our energy analysts, on the oil, gas, coal and power markets.
This user-friendly tool gives you the essentials about the domestic markets of your concern, including market structure, organisation, actors, projects and business perspectives.