France launches PV tender programme of 7.5 GW over 6 years
The French Ministry of Energy has announced that it would launch two new sets of tenders for solar photovoltaic (PV) : 1,000 MW/year for ground-mounted PV facilities over six years and 45 MW/year for building-mounted PV facilities over three years.
France started to implement tenders process in 2012 and has held two rounds for 100-205 kW facilities in 2012 and 2014, and three rounds for PV facilities with capacity above 250 kW in 2012, 2013 and 2015. The output prices has been reduced at each round down to €8.93c/KWh for ground mounted systems (2015).
The French Ministry of Energy has also announced a new auctions rounds of 50 MW for solar PV with storage technology. The output price of the first tender, released in June 2016, for PV facilities including a storage technology ended at €20.4c/KWh.
France targets to reach an installed capacity of 10.2 GW of PV in 2018 and 20.2 GW in 2023 (6.6 GW the at end of 2015).
---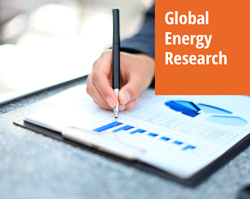 Enerdata's premium online information service provides up-to-date market reports on 110+ countries. The reports include valuable market data and analysis as well as a daily newsfeed, curated by our energy analysts, on the oil, gas, coal and power markets.
This user-friendly tool gives you the essentials about the domestic markets of your concern, including market structure, organisation, actors, projects and business perspectives.