Estonia's first renewable auction for 5 GW attracts over 16 GW of bids
The Ministry of Economic Affairs and Communications of Estonia has received 17 bids in the first renewable energy auction, that offered 5 GW of renewable production capacity. The auction was over-subscribed, with bidders offering to develop over 16 GW of renewable capacity. The average bid price stood at €75.5/MWh (the lowest bids stood slightly below €60/MWh). The winners will be announced by 20 June 2020.
In November 2019, Estonia launched its first renewable auction to secure 5 GWh/year of renewable power generation from 2021. Small-scale wind, solar PV and biogas projects between 50 kW and 1 MW were allowed to take part in the auction and to submit bids to the national power transmission system operator (TSO) Elering. Winners will receive a premium of up to €53.7/MWh on top of the market price (capped at €93/MWh for the premium and market price combined) over a 12-year period.
Estonia's energy development plan for 2030 set the following targets for renewables: 28% in primary energy consumption, 50% in final energy consumption and 80% of heat production in 2030.
---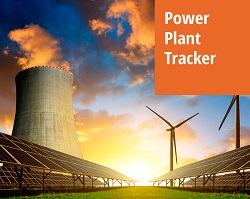 Enerdata has developed a market research service to screen, monitor and analyse the development of power generation assets.
Power Plant Tracker offers an interactive database and a powerful search engine covering power plants worldwide – including both installed and planned capacities for renewables and fossil fuels.