Egypt awards 8 oil and gas concessions, including 5 to Eni
The Egyptian Ministry of Petroleum and Mineral Resources  has awarded eight oil and gas exploration concession areas in the Mediterranean, Western Desert, and the Gulf of Suez to international oil companies, including five to Eni (with 4 as operator). These licenses are located in the Eastern Mediterranean Sea (Block "EGY-MED-E5" in partnership with BP 50%-50% and Block "EGY-MED-E6" IEOC 100%), in the Gulf of Suez (Block "EGY-GOS-13" IEOC 100%) and in the Western Desert (Blocks "Egy-WD- 7" in partnership with APEX 50%-50% and "EGY-WD-9" IEOC 100%) .
Eni has been active in Egypt since 1954 and is currently the country's main producer with equity hydrocarbon production of around 350,000 boe/d. Egypt is Africa's second-largest gas producer, after Algeria, with an output of 62 bcm in 2020 (-10%). The country is also the fourth largest African oil producer, with an output of 29 Mt in 2020 (-5%).
---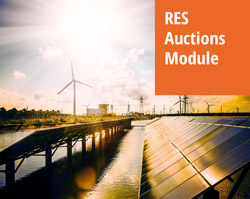 Discover our very detailed and regularly updated RES auctions database with worldwide coverage and a technical focus backed by academic research.
With our renewable energies auctions service you will be able to monitor auctions at a global level. Its (expanding) scope notably includes all major G20 countries and offers an especially fine tracking on Europe and South America.