EDF and NPCIL agree on building 6 EPRs in Jaitapur (India)
The state-run Indian nuclear utility Nuclear Power Corporation of India Limited (NPCIL) and EDF have signed an agreement for the implementation of six European Pressurized Reactors (EPRs) rated 1,600 MW each at the future Jaitapur Nuclear Power Plant in the Madban village (Ratnagiri district of Maharashtra) in India. The agreement defines the project's industrial framework along with the responsibilities and roles of the two companies. EDF will be in charge of the engineering studies and all component procurement activities for the first two reactors. As for the remaining units, purchasing activities might be undertaken by local companies.
The facility will be owned and operated by NPCIL, which shall be responsible for obtaining all the required authorisations and certifications for the project, as well as the construction of the reactors and associated site infrastructures. The next step will be a binding EDF tender, which is expected for the end of 2018.
---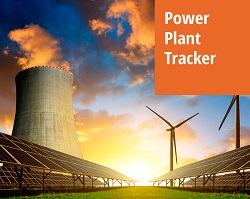 Enerdata developed a market research service to screen, monitor and analyse the development of power generation assets.
Power Plant Tracker offers an interactive database and a powerful search engine covering power plants worldwide - both installed and projects.