Dominican Republic launches its first oil licensing round
The Ministry of Energy and Mines of the Dominican Republic has launched its first oil licensing round, offering 10 onshore blocks in three basins and four offshore blocks. The round offers simple terms providing low cost of entry and low risk as well as seismic exploration data for all the offered areas. The minimum investment is set at US$2m for onshore blocks and US$4m for offshore blocks and bidders can propose their own geographic blocks as alternative to the offered blocks. A total of 26 companies from 11 countries, including Repsol, Total, CNOOC, Noble Energy and ExxonMobil, have expressed interest in taking part to the round. The round will close on 13 October 2019, pre-qualified bidders will be announced on 8 November 2019 and blocks will be awarded in an auction on 27 November 2019.
The Dominican Republic aims to attract producers after similar rounds in Brazil, Guyana, Cuba, Panama and Mexico. The country relies on oil product imports to meet its consumption, which has been rather stable at around 5 Mt/year since 2000.
---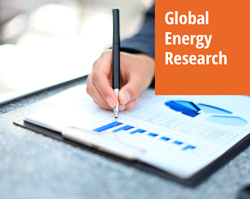 Enerdata's premium online information service provides up-to-date market reports on 110+ countries. The reports include valuable market data and analysis as well as a daily newsfeed, curated by our energy analysts, on the oil, gas, coal and power markets.
This user-friendly tool gives you the essentials about the domestic markets of your concern, including market structure, organisation, actors, projects and business perspectives.