Denmark pre-selects 6 bidders for the 0.8-1 GW Thor offshore wind project
The Danish Energy Agency has pre-qualified a total of six consortia and companies to participate in the tender for the Thor offshore wind project, with a minimum capacity of 800-1000 MW. The selected applicants are Ørsted, RWE (Thor Wind Farm project subsidiary), Vattenfall, Swan Wind (owned by Eneco and European Energy), a consortium of Total and Iberdrola, and a consortium of SSE and Thor OFW (owned by Copenhagen Infrastructure IV and Andel Holding).
In September 2020, the Danish Energy Agency launched the tendering process for the Thor offshore wind project, and the tender should be completed in 2021, with the winner announced at the end of 2021. The DKK15.5bn (€2.1bn) project is the first of the three offshore wind projects planned in the Danish Energy Agreement from 2018. The first wind turbine is expected to be connected to the grid as of January 2025 and the entire project must be fully commissioned and connected to the grid by 2027 at the latest. The licence for power generation is given for 30 years with the possibility of extension for 5 years.
---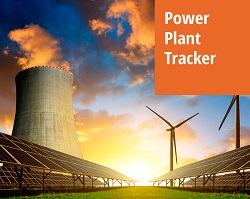 Enerdata has developed a market research service to screen, monitor and analyse the development of power generation assets.
Power Plant Tracker offers an interactive database and a powerful search engine covering power plants worldwide – including both installed and planned capacities for renewables and fossil fuels.
---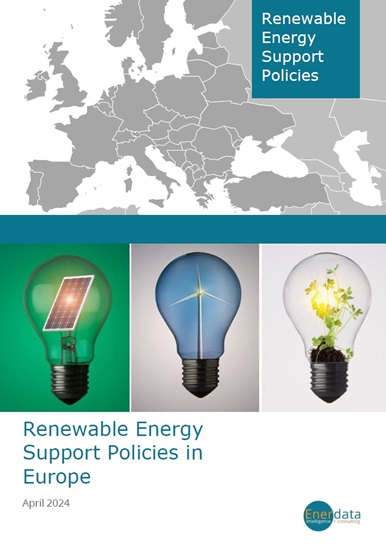 The European renewable report focuses on the different renewable energies for each country in Europe.
It covers the different support schemes used to promote renewable energy in for major sources of renewable energy: hydroelectricity, wind, solar, liquid biofuels for transportation, geothermal and oceanic sources (wave, tidal and thermal).