Czechia may delay the tender on the Dukovany-5 nuclear project
The Czech government may delay a tender to build a new 1.2 GW unit at the Dukovany nuclear power plant, which was initially expected to be launched by the end of 2020. The country is currently discussing whether to exclude Rosatom and China General Nuclear Power (CGNPC) to take part to the auction due to security concerns. The government is now considering four options: allowing Russian and Chinese companies to bid in the tender, allowing them in as minority members of wider consortia, not allowing them in, or delaying the process after the October 2021 election.
The Czech state-owned power utility ČEZ already operates four VVER-440 reactors at the Dukovany nuclear power plant (2,040 MW) and two VVER-1000 reactors at the Temelín plant (2,160 MW). Replacing the older reactors with new units is viewed as crucial for the country's energy security, as the four Dukovany reactors are expected to be shut down permanently between 2035 and 2037. In July 2020, the Czech government signed agreements with ČEZ for the development of a new 1,200 MW reactor at Dukovany. The agreement encompassed the overall general framework of the €6bn project and its initial phase and called for a tender to select a construction company. ČEZ would have a preferred list of suppliers (by 2022) and would sign a contract with one supplier by 2024. Construction would start in 2029, and commissioning would be expected in 2036. Rosatom, China General Nuclear Power (CGNPC), EDF, KHNP, Westinghouse, and a joint venture between Orano (formerly known as Areva) and Mitsubishi are likely to participate in the construction tender. The project will benefit from an interest-free loan and power from the new nuclear reactor would be sold at a fixed tariff. Consumers would make up the gap if that price is higher than wholesale market prices. The government will have to seek approval for the European Commission to ensure its nuclear program meets EU state aid rules.
---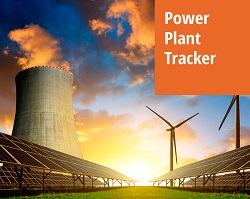 Enerdata has developed a market research service to screen, monitor and analyse the development of power generation assets.
Power Plant Tracker offers an interactive database and a powerful search engine covering power plants worldwide – including both installed and planned capacities for renewables and fossil fuels.