China plans to bring five new nuclear reactors online in 2018
The Chinese National Energy Administration (NEA) has outlined its Energy Work Guidance Opinion for 2018 and expects a nuclear installed capacity boost of 6 GWe by the end of 2018 with the start-up of five new units, namely: two AP1000s (Sanmen-1 and Haiyang-1), one EPR (Taishan-1), one VVER-1000 (Tianwan-3) and one ACPR1000 (Yangjiang-5). Sanmen-1 and Haiyang-1 completed the hot functional tests respectively in June 2017 and July 2017. Taishan-1 has also completed the hot functional tests, while Tianwan-3 was connected to the Chinese grid in December 2017 and is scheduled to start commercial operations later in 2018.
Besides, the Chinese government is promoting the development of new projects and expects to start the construction of a further six to eight units during 2018. The country expects to reach the target of around 58 GWe of installed nuclear generating capacity by 2020 from the current 35 GWe and estimates that a further 30 GWe will be under construction by 2020.
---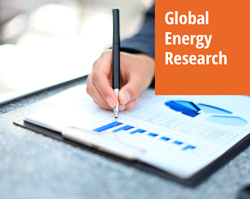 Enerdata's premium online information service provides up-to-date market reports on 110+ countries. The reports include valuable market data and analysis as well as a daily newsfeed, curated by our energy analysts, on the oil, gas, coal and power markets.
This user-friendly tool gives you the essentials about the domestic markets of your concern, including market structure, organisation, actors, projects and business perspectives.