Want more? Subscribe to our premium service!
Key Energy News offers carefully selected global news on a wide selection of energy topics - tax, price, supply, contract, forecast, energy market and policy to name a few - in the form of a daily, weekly or monthly newsletter. Benefit from our powerful search functionalities, query capabilities, archive browsing & saving capabilities and enhanced preference options.
Take advantage of our free trial!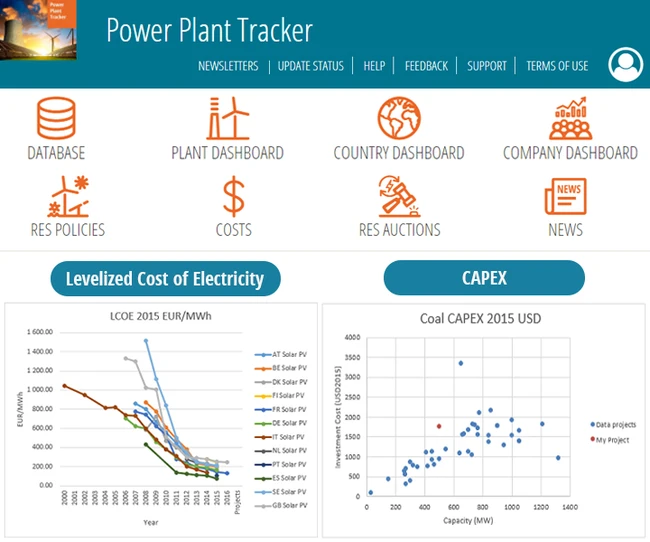 Then CAPEX & LCOE is the database you need. The module provides exclusive insights on both Capital Expenditure and Levelised Cost of Electricity.
Make informed decisions in terms of which technologies to invest in and where. In just a few clicks, access unique, premium data on both thermal and renewable power generation costs by technology and by country. Put our detailed, reliable information to use and benchmark your project.