Brazil awards only 5 oil blocks of the 92 offered in its 17th Bidding Round
The National Agency of Petroleum, Natural Gas and Biofuels (ANP) of Brazil has awarded 5 oil blocks in the maritime sedimentary basins of Santos during the 17th Bidding Round. The country was offering 92 oil blocks in four maritime sedimentary basins, namely Campos, Pelotas, Potiguar and Santos. Nine companies were authorised to bid in the auction, but only two companies made offers: Shell and EcoPetrol (Colombia). Brazil signed BRL37m (US$7m) of bonuses in the auction. The blocks that failed to sell at the 17th bid round could be included in the country's Open Acreage program.
The country's oil production grew at the rapid pace of 4.5%/year between 2000 and 2017, bringing it to 137 Mt; it decreased slightly in 2018 (-1.4%) and rebounded in 2019 (+7%) and 2020 (+7%) to 156 Mt. On average, 60% of production comes from the pre-salt.
---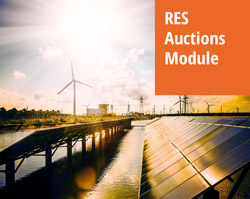 Discover our very detailed and regularly updated RES auctions database with worldwide coverage and a technical focus backed by academic research.
With our renewable energies auctions service you will be able to monitor auctions at a global level. Its (expanding) scope notably includes all major G20 countries and offers an especially fine tracking on Europe and South America.