Australia's government approves 800 MW Clarke Creek wind project
The Australian Federal government has issued environmental clearance for the 800 MW Clarke Creek onshore wind project located 150 km west of Rockhampton (Queensland, Australia). Developed by Lacour Energy, the AUD1.5bn (US$1.1bn) project would include 195 wind turbines supplied by Goldwind totalling a capacity of 800 MW.
Along with the wind park, the project also comprises a solar farm ranging between 200 MW and 400 MW and large-scale battery storage. The project received planning approval from the Queenslands State earlier this year. It is now waiting on clearance from the Federal State. The feasibility study for the whole project will be completed by the end of 2018, while the construction is set to start in 2019. Once built, it could account for around 4% of the Queensland's total electricity demand.
---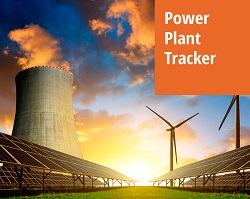 Enerdata has developed a market research service to screen, monitor and analyse the development of power generation assets.
Power Plant Tracker offers an interactive database and a powerful search engine covering power plants worldwide – including both installed and planned capacities for renewables and fossil fuels.