Uzbekistan Energy Information
Population: 34.1 million
GDP growth rate: 0.70 %/year
Energy independence: 99.7%

Data of the last year available: 2020
Total consumption/GDP:* 39.0 (2005=100)
CO2 Emissions: 3.70 tCO2/capita
Rate of T&D power losses: 3.43%

* at purchasing power parity
View all news, archive your new and create your own daily newsletters only on your topics/countries of interest with Key Energy Intelligence
Uzbekistan Related Research
Total Energy Consumption
In 2020, the total energy consumption per capita was about 1.3 toe, while the electricity consumption per capita was over 1 500 kWh.
Uzbekistan's energy intensity was among the highest in the world, but is now decreasing very rapidly (-6%/year since 2000).
Total energy consumption has been decreasing by 3%/year since 2018, reaching 45.2 Mtoe in 2020, after very rapid growth (13%/year) between 2016 and 2018.
Gas represents most of the country's total energy consumption with 83%, followed by oil with 10%, coal and lignite with 6%, and hydropower with 1% (2020).
Interactive Chart Uzbekistan Total Energy Consumption
Crude Oil Production
Oil production fell by nearly 9%/year between 2000 and 2011, was stable until 2019, and then dropped by 7% in 2020 to 2.9 Mt.
In 2020, Uzbekistan had a total oil refining capacity of 232 kb/d from its three refineries located in Ferghana (108 kb/d), Alty-Arik (66 kb/d), and Bukhara (50 kb/d). They are operated at only 20% of their capacity, as demand is limited; only 0.7 Mt of oil products were imported in 2020.
In 2017, Russia started to supply oil to the country through the Omsk-Pavlodar-Shymkent pipeline (12 Mt).
Interactive Chart Uzbekistan Crude Oil Production
Renewable in % Electricity Production
In the updated NDC (2021), the government plans to build 5 GW of solar, 3 GW of wind, and 1.9 GW of hydropower capacities by 2030 to cover 25% of the power mix (up from 10% in 2019).
The first competitive auction to develop a utility-scale solar plant (100 MW) in the Navoi region was closed in 2019. In 2020, bidders were pre-qualified for two tenders offering 600 MW of solar capacity (200 MW in Surkhandarya region and 400 MW under the Scaling Solar 2 project). In early 2022, the government awarded 1.1 GW of solar capacity to Masdar.
Interactive Chart Uzbekistan Share of Renewables in Electricity Production (incl hydro)
CO2 Fuel Combustion/CO2 Emissions
In its updated NDC, the country plans to reduce specific emissions of greenhouse gases per unit of GDP by 35% by 2030 from 2010 levels. In January 2021, it signed an MoU with the EBRD to reach carbon neutrality by 2050 by developing renewables capacities.
CO2 emissions from energy combustion, which decreased by 16% between 2011 and 2016, have been rising since then (+3%/year), reaching 126 MtCO2 in 2020.
Graph: CO2-ENERGY EMISSIONS (MtCO2)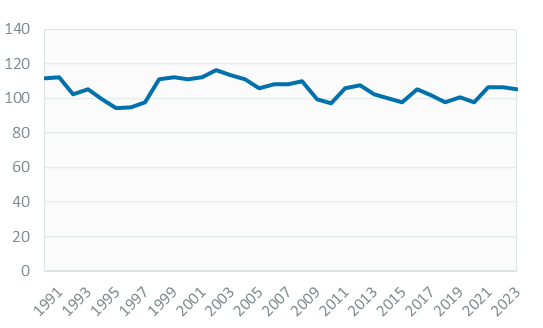 Shopping cart
Your shopping cart is empty.
Secured payment by