EnerMonthly: Monthly Energy Database
Monthly energy data on key energy markets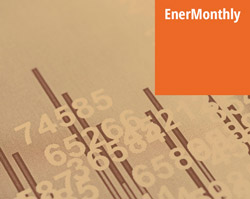 At Enerdata, we believe in providing the most up-to-date and quality information. Our latest online service, EnerMonthly, contains up to 300 key energy data series for oil, natural gas, biofuel, coal and power markets, feeding your analysis and data management system with the best sources in a couple of clicks. Gain time by eliminating time-consuming data sourcing and stay in tune with market trends through detailed information each month regarding production, imports, exports and consumption for over 40 OECD and non OECD countries.
This service now includes:
Detailed energy data on states/provinces for the US and China
Spot prices
Gas import prices
Economic indicators and balances
Why subscribe?
Save time and hassle of monthly data sourcing
Monthly updates
Consistent data sets for all energies
Selection of the most relevant data sources
Global coverage of 40+ OECD and non OECD countries
Easy data management system/forecasting models feed
Up to 300 series by country
All energies covered:

Crude oil
Petroleum products
Natural gas
Coal
Electricity
Biofuels

Monthly update
Detailed data series on:

Production
Imports
Exports
Consumption

Data export in .csv format to integrate your own databases and models
Premium statistical sources (both international and regional)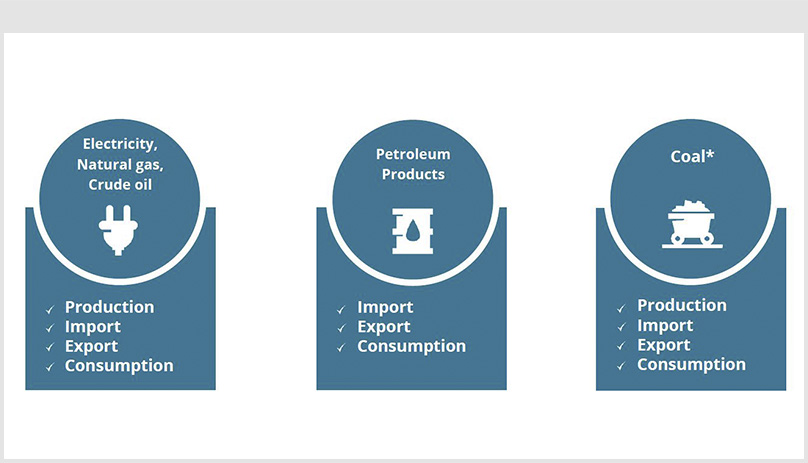 *Only for European countries, USA and South Korea
View country list
Argentina
Australia
Austria
Belgium
Brazil
Bulgaria
Canada
China
Croatia
Cyprus
Czech Republic
Denmark
Estonia
Finland
France
Germany
Greece
Hungary
Iceland
India
Indonesia
Ireland
Italy
Japan
Latvia
Lithuania
Luxembourg
Macedonia
Malta
Mexico
Norway
Poland
Portugal
Romania
Russia
Slovakia
Slovenia
South Korea
Spain
Sweden
Switzerland
Taiwan
Thailand
The Netherlands
Turkey
Ukraine
United Kingdom
United States