The World Bank will finance 3 hydro projects in Pakistan
The World Bank has awarded a US$450m financing to support Pakistan's Khyber Pakhtunkhwa Hydropower and Renewable Energy Development Project, which intends to develop run-off river hydropower projects and solar projects worth US$727m in the Swat River Basin (SRB) in Pakistan. Total hydropower potential of SRB is more than 2,000 MW including several run-of-river hydropower projects of varying capacity ranging from 10 to 200 MW. An 88 MW run-of-river Gabral-Kalam hydropower project (GKH) on Gabral tributary of Swat River for which feasibility study has been conducted will be tendered first followed by construction of 2 to 3 additional hydropower projects on the SRB based on their detailed design studies and environmental and social assessments to be carried out during implementation.
In April 2020, Pakistan secured a US$700m loan from the World Bank to finance the first phase of the 4,320 MW Dasu hydropower project on the main Indus river, in the Kohsitan district of the Khyber Pakhtunkhwa region. The credit line has a 25-year maturity including a 5-year grace period. It will finance the transmission line, which will connect the project to the Pakistani power grid.
---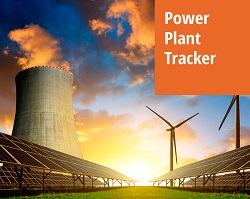 Enerdata has developed a market research service to screen, monitor and analyse the development of power generation assets.
Power Plant Tracker offers an interactive database and a powerful search engine covering power plants worldwide – including both installed and planned capacities for renewables and fossil fuels.