Tamil Nadu's 1.5 GW solar auction set record-low tariffs (India)
The Indian state of Tamil Nadu (India) has published the results of the Tamil Nadu Generation and Distribution Corporation's (TANGEDCO) 1.5 GW solar PV auction and reported it has received the lowest bids ever received in the State so far. The tender set a new record-low tariff of IRup3.47/kWh (US$0.054) for the Indian developer Raasi Green Earth Energy, which will develop 100 MW of solar PV at that tariff. The tender was massively oversuscribed and 1,500 MW were distributed to 25 companies.
Aside from the record-low winning bids, the tender also attracted lots of small players bidding for volumes below 10 MW, and doing so at competitive rates of around IRup3.90/kWh per unit.
During the 2015 solar PV tender, TANGEDCO received bids at a rate of around IRup7.01/kWh per unit while the 2016 average auction tariff rate stood around IRup4.5/kWh. The cost of setting up solar projects in the state has never been that cheap in India, even with the newly introduced increased tax of 5% for solar components.
---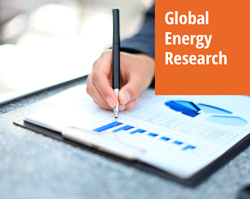 Enerdata's premium online information service provides up-to-date market reports on 110+ countries. The reports include valuable market data and analysis as well as a daily newsfeed, curated by our energy analysts, on the oil, gas, coal and power markets.
This user-friendly tool gives you the essentials about the domestic markets of your concern, including market structure, organisation, actors, projects and business perspectives.