Algeria plans to tender 1 GW of solar projects before end-2021
Algeria plans to release a call for tenders for the construction of solar projects with a total capacity of 1,000 MW. The country was previously expected to initiate the auction process between June and July 2021. The tender will be open to projects planned with foreign financing and the authorities may possibly offer dollar-linked power purchase agreements (PPAs). The country will impose domestic requirements for cables, modules, and mounting structures. Algeria aims to auction another 1 GW/year of renewable capacity in 2022, 2023 and 2024.
Renewables account for 2.6% of the country's installed capacity, with nearly 450 MW of solar, 280 MW of hydro and 10 MW of wind (2020). Solar capacity has only increased by 23 MW since 2017 (no evolution for wind and hydropower) and the growth in installed capacity came from new gas-fired capacities (+4 GW).
---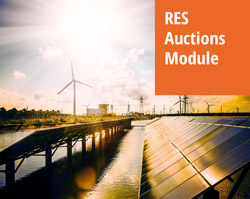 Discover our very detailed and regularly updated RES auctions database with worldwide coverage and a technical focus backed by academic research.
With our renewable energies auctions service you will be able to monitor auctions at a global level. Its (expanding) scope notably includes all major G20 countries and offers an especially fine tracking on Europe and South America.